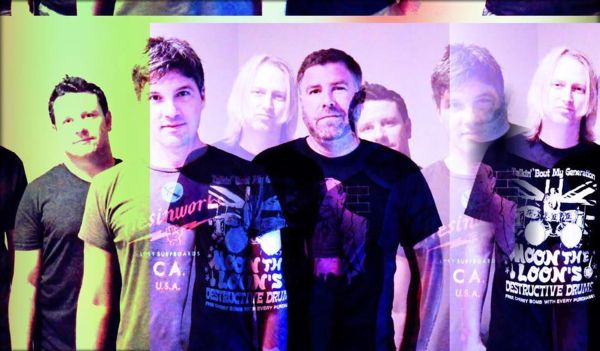 15 June 2018
Four Star Riot – Photo Credit: Ben Halifax
In an age where everyone seems to be shouting, music that affords you some space to take a step back and ask questions feels relevant. For indie pop-rock outfit Four Star Riot, the answer to some of the most pressing questions of the day is to first admit that maybe none of us has THE definitive answer. Frontman and principal songwriter Steve Alex certainly doesn't have it and he knows it. He wants you to know it, too. On the band's new album Daylight, Alex's uncertainty about the way forward for all of us is perhaps more pronounced than ever. But Four Star Riot know that being inviting is a good — and increasingly crucial — place to start.
Before Alex used his first tax return money to buy a 4-track recorder at age 16, he was weaned on a diet of pop music that was somehow both accessible and nutritious: Prince, Tom Petty, David Bowie, Bonnie Raitt, —- songwriters so devoted to their craft that they made it easy not to notice just how much love, finesse, and effort it took to write a song that people will remember and feel compelled to hum or sing out loud for as long as they live. For Alex and his bandmates, there is no more noble calling, and they approach it almost as a responsibility. Accessibility, for them, is not a dirty word, and "pop" doesn't mean the same thing as "bubblegum."
You can make your audience comfortable with tasty hooks while also giving them something to think about. On the new song "Oxygen," for example, Alex laments that we're not able to relate because of the distances we create. "I can't breathe," he sings —- referring to a relationship but also hinting at our bigger predicament. Songs like "Almost Daylight" and "Tunnel Vision" similarly walk the line between interpersonal disconnect and larger social division as the band flows effortlessly between rock, New Wave, soul, and R&B grooves. Ironically, the most viable means of escape that Daylight offers is the thing we turned to our screens to escape from in the first place: real life.
"I'm better off wasting time with you," Alex sings —- again, a line intended for a lover. But in the world Daylight would have us inch closer to, instead of running to our screens to avoid one another, we run back to one another to avoid our screens. That may not be the roadmap out of hell, but it's certainly a start. And putting the dignity back in pop music along the way is no small feat either.
Daylight at Apple Music
Check out the just-released official video for "Slayed Pretender":
Website
Facebook
YouTube
Instagram