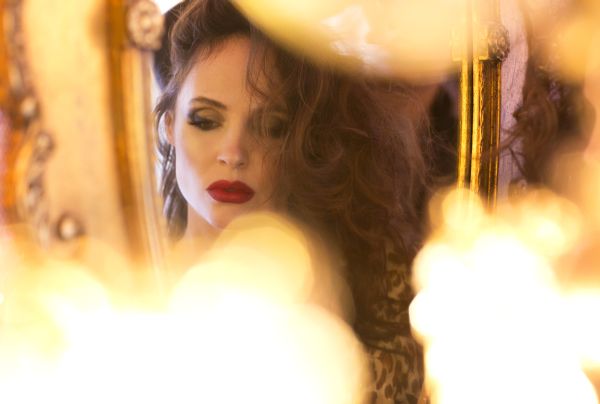 16 November 2017
Wendy Sweetlove; Photo Credit: Monica Orozco
It's easy to instantly recognize soul singer Wendy Sweetlove's quick wit and bold personality upon meeting her; somewhat surprising, though, is her ability to subtly lure her listener's attention away from her charm and onto her lavish and layered voice. Her debut album, Dirty Sunday, comes out tomorrow, November 17th and The Big Takeover has the pleasure of premiering the soulful and enticing LP a day before it is released.
Dirty Sunday has all the makings of a classic soul album, crafted in the tradition of Motown and Stax, but tinged with modern production. Sweetlove's ability to maintain the delicate balance between production and performance is the defining element that helps round out her timelessly soulful sound. Most noticeably, each and every track on Dirty Sunday manages to have its own uniquely compelling storyline. For example, the title track is a playful ode to the concept of "the day after;" the song "Burn It Down" celebrates courage and feminism; and the song "Sucker Punch" showcases a tale of unexpected betrayal.
Dirty Sunday was produced by Drew Sherrod and mixed by Chris James. The 12-song album was recorded live at the legendary EastWest Studios in Los Angeles, California with a band of extraordinarily talented, hand-picked LA session musicians.
Over the years, Sweetlove has made a name for herself as a respected singer and songwriter in the Los Angeles music scene. She has collaborated with numerous Grammy-nominated and Tony-winning artists over the years, including Jon Butcher and Levi Kreis.
The daughter of a teacher and a preacher, Sweetlove grew up in Simi Valley, California. She spent countless days inside the church where she was surrounded by dancing, hymnals, and tongues; outside, she immersed herself in Joni Mitchell, Otis Redding, Millie Jackson, and countless other soul and folk writers from of '60s and '70s. These artists defined her formative years and gave her inspiration and refuge. These influences are clearly present on Dirty Sunday.
Sweetlove expands upon her album, explaining, "My debut LP, Dirty Sunday, is a labor of love many years in the making. Each song was crafted from personal experiences that are all deeply meaningful to me, and I sincerely hope listeners will be able to connect with each song in their own way. I was especially honored to work with some truly amazing and talented people on this record. Dirty Sunday wouldn't have been possible without the help of my friends, family, and fellow musicians. I am thrilled to share it with the world!"
Website
Facebook
Instagram
Twitter