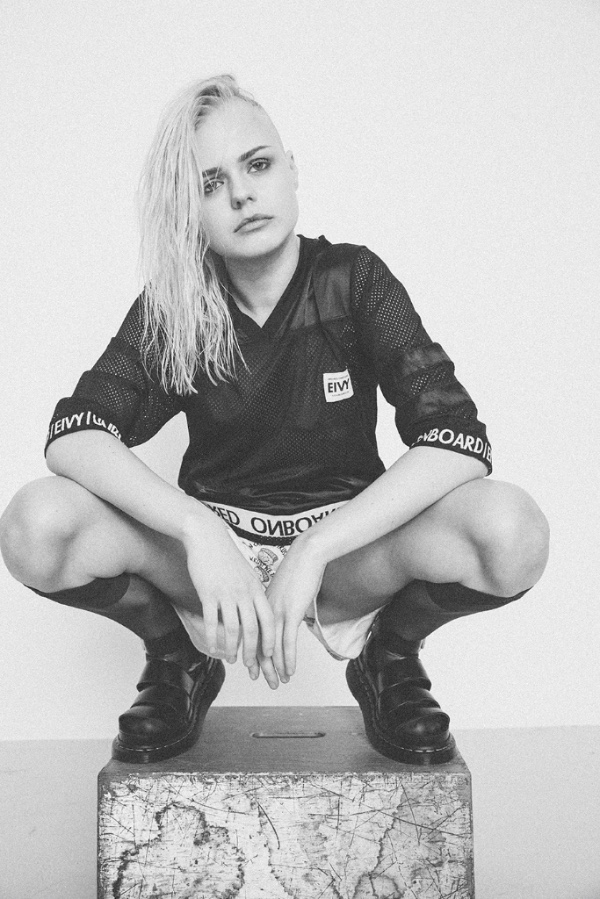 19 May 2017
REIN; Photo Credit: Jasmin Storch
Swedish electronic punk powerhouse REIN's new FREEDOOM EP drops like a sonic bomb worldwide today, May 19th. REIN is the moniker of Joanna Reinikainen and her fierce music is a mix of raw, merciless electronica and punk's unbridled energy and attitude. FREEDOOM is the artist's strongest, most cohesive body of work to date.
"I just had enough after the US elections, the rise of the right-wing movement in Europe, the Syrian War and Brexit. Why not be open to new solutions? Why not abolish the entire system instead of going backwards? I think that it is important to at least start the debate," says the left-leaning anarchist REIN.
The Big Takeover is proud to premiere the entire EP for the US audience. On the 5-track FREEDOOM, REIN disrupts the system with aggressive, but catchy electronics and relevant topics that promote feminism and target exclusion, capitalism, racism, and more.
Rein's lyrical statements, which come on the heels of a right-wing political and cultural takeover of the US, the UK, and other countries, are bold and resonant. She asks the all-important question: "Are we really living in what they say is a democracy?"
In just over a year, REIN has established herself as the hot Swedish talent to watch on the international stage. Following the release of her self-titled debut EP, she performed at pivotal festivals for new music in Sweden (Emmaboda, Storsjöyran, Musikens Makt, Umeå Open, etc), embarked upon a breath-taking club tour, appeared live on some of Swedish National Radio's most influential shows, and was praised in numerous best-of music lists for 2016.
Her new FREEDOOM EP takes an even more intrepid step into an uncompromising future – an ultra-hard club sound full of strong hooks and incisive political statements about important social/cultural issues.
Facebook
YouTube
Instagram
Spotify
SoundCloud
comments powered by