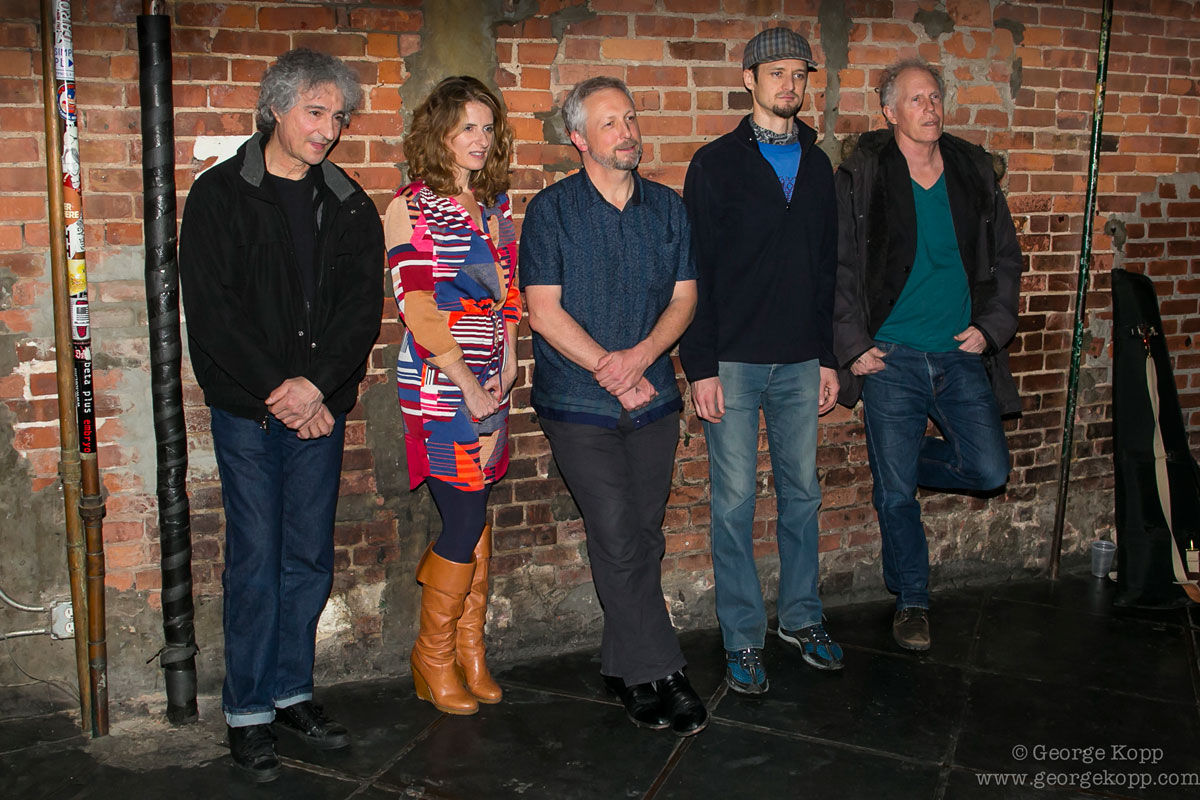 19 August 2016
Photo by George Kopp
For its second full-length, Like Night, New York underground supergroup Heroes Of Toolik has expanded its musical palette with the addition of three key players: drummer Billy Ficca (Television, Nona Hendryx, Gary Lucas), bass player Ernie Brooks (The Modern Lovers, Elliott Murphy, Gary Lucas), and second guitarist Robert Poss (Rhys Chatham, Band of Susans), who, with trombonist John Speck, join founding members guitarist/vocalist Arad Evans (Glenn Branca Ensemble) and singer/violinist Jennifer Coates on an intriguing, alluring journey through new realms of coolness.
Again produced by underground legend Wharton Tiers (Sonic Youth, Helmet, Swans), who helmed the band's 2012 debut, Winter Moon and its 2014 "Aquarium School" single, Like Night is by turns folky, jazzy, arty, roots-rocking, and expansively psychedelic. Imagine a mash-up of Child Is Father to the Man (the 1968 debut by Blood, Sweat & Tears), the 1969 West Coast psych-folk classic It's a Beautiful Day, and Marquee Moon, and you'll have a vague idea of Toolik's singular vibe. Groovy, baby!
Like Night comes out Aug. 26.