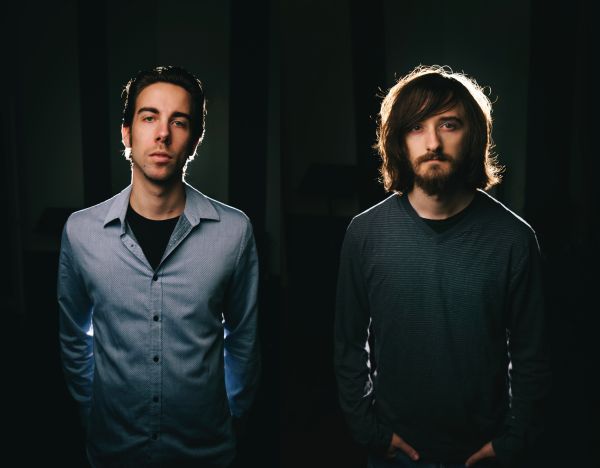 26 July 2018
L-R: Andrew McCarty (drums), Charlie Hickey (guitar, bass) – Photo Credit Lisa Mac
Gritty, but tuneful New York City-based alternative rock duo The Soft Underground are set to release their vibrant and stylistically varied second album, Morning World, on July 27th.
Drummer Andrew McCarty and guitarist Charlie Hickey formed the band in 2010, writing songs and performing the instrumental aspects while inviting guest singers to contribute the vocal facet. The collaborative process yielded impressive results with their highly acclaimed 2015 debut album Lost in Translation.
Never ones to settle for the same sounds, Andrew and Charlie delved into the personal side of their lives and took over two years to record follow-up Morning World. The album they created is diverse, melodic, dynamic, textured, and at times dreamy. Many numbers are driven by thick and fuzzed-up guitar churn and propulsive, grinding rhythms that recall the golden era of '90s alternative rock.
The duo build upon their already-solid alt-rock foundation (as heard on urgent lead single "Rachel", "Vagabond", and "X") by incorporating other genres on several tracks, or parts of songs, like psychedelic rock ("Rachel"), indie folk ("Sullen Eyes"), and shoegaze ("June"). The Soft Underground have evolved beyond their debut LP into something new and exciting on Morning World.
Pre-Order Morning World at iTunes
Website
Facebook
Twitter
Instagram
YouTube
comments powered by