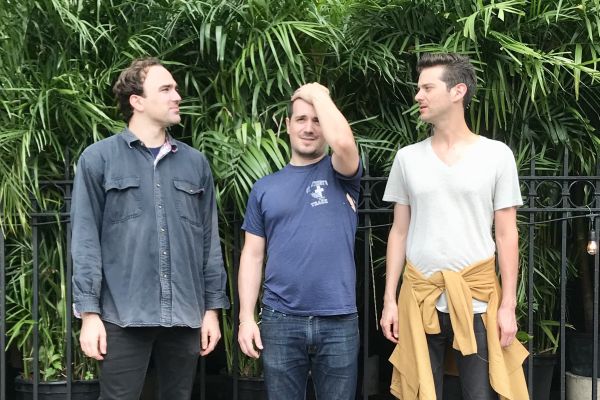 15 November 2017
Heatmap; Photo Credit: Destiny Montague
Heatmap is a new post-punk trio based in Philadelphia and Brooklyn, a reunion of old collaborators from bygone New York band Rahim.
Eric Freda, Michael Friedrich, and Phil Sutton's debut EP, Pulses, arrives digitally this Friday, November 17, with a limited edition run of cassettes via Dimension Arts. Drawing from the dissonant touchstones of the '90s underground — think Lungfish, Shellac, Unwound — the band crafts a stark vision that is austere, but also melodic.
Minimalism reigns on EP-opener "Erase", while lead single "Tower" romps with hard-drive energy amid sharp guitar lines and vocals. Intricate rhythms led by pummeled drums mark "Grow" as rumbling bass presses through "Confess." The cold post-punk/noise rock heat continues to emanate on closing number "Reactor."
You can see Heatmap live this week in Philadelphia, at Boot and Saddle, today, November 15, and in Brooklyn, at The Gateway, on Friday, November 17.
comments powered by