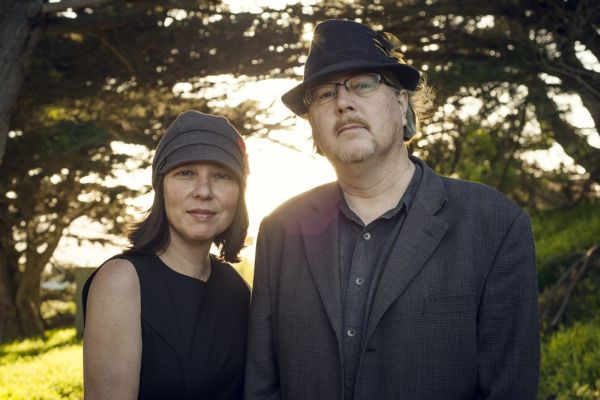 7 September 2017
My Little Hum; Photo Credit; Lenny Gonzalez
The upcoming debut release from My Little Hum, Remembering Houses, is a glittery pop mixture of shimmering guitars, infectious melodies, and earworm female vocal harmonies wrapped in thoughtful introspection.
While enrolled in a geography class about San Francisco, Yuri Jewett began to craft story-like songs reflecting upon the place she called home for more than two decades. Her husband, Dan Jewett joined her by adding his melodic touch and his perspective on their lives together in the Bay Area during the 1990s and beyond.
Dan explains, "San Francisco is a landscape that has transformed — and going back to remember those places where we slept, drank, and walked the streets late at night was the first step in discovering that there were nine songs waiting to see the light of day."
The songs flow from a candlelit cabin at "Steep Ravine" on the Northern California coast; or stuck "Sideways" somewhere between the sun and the fog; to a "Geography Lesson" about bathymetry and altimetry where Yuri sings about landscape changes coming to a city that must contend with rising seas. The album lands on the unexpected and faraway resting place of the Canadian province of Alberta, a two part story about the demise of Yuri's family farmhouse and her grandmother's departure from the waves of grain to a new urban life.
The album produced and engineered by Allen Clapp (The Orange Peels) will be released via Mystery Lawn Music on September 8.
Official Site
Facebook
Twitter
Spotify
Bandcamp
comments powered by