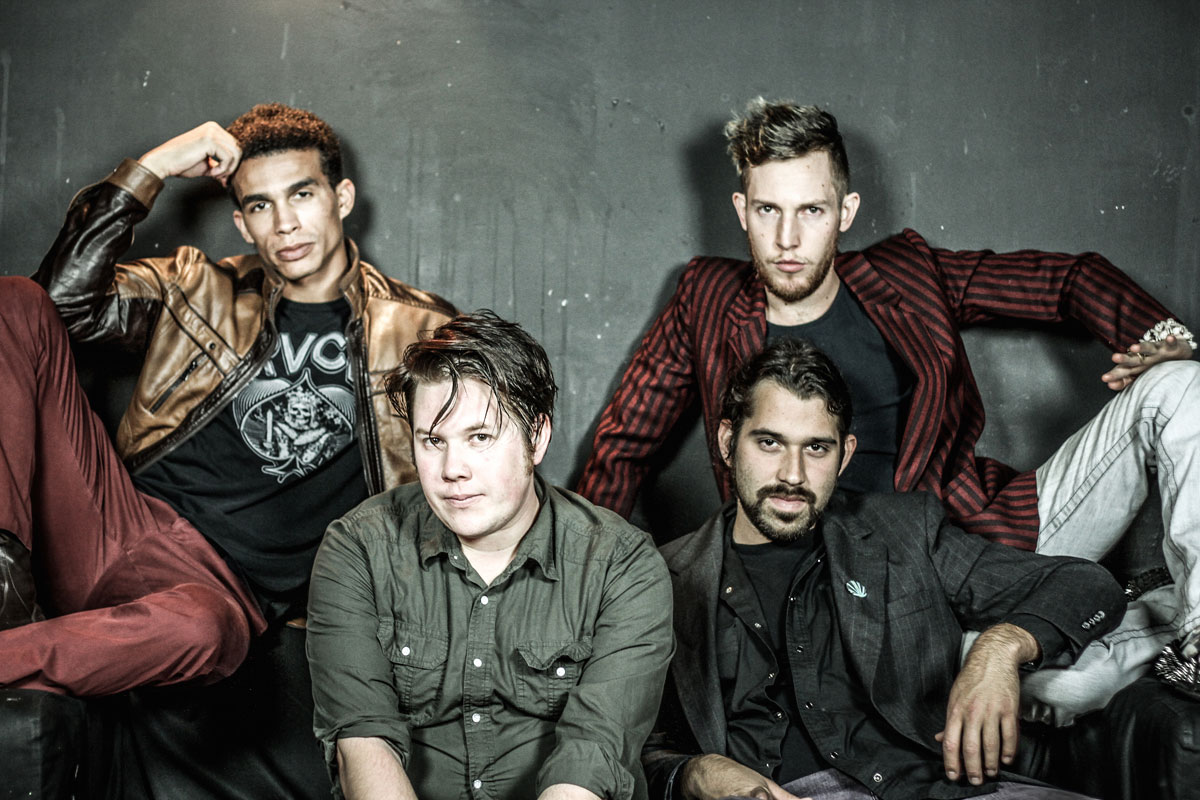 3 March 2015
Mr. Moonshine is a four-piece alternative rock band with a dark, theatrical streak from Long Beach, California. Comprised of brothers Anthony Pedroza (vocals, bass, guitar) and Andrew Pedroza (vocals, synth), Daysmel Muniz (guitar), and Ternell Cooksey (drums), 

Mr. Moonshine formed in the summer of 2012 while Anthony, Andrew and Daysmel were in New York City performing the rock opera, LOLPERA, which Andrew wrote.
LOLPERA ran for two weeks at the Lower East Side's Theatre 80, which is also home to former Prohibition speakeasy and now absinthe specialist, William Barnacle Tavern. "After a euphoric night at the absinthe bar, we wrote our first song, 'Comfort Me With Absinthe,' based on that night," says Daysmel. 

"Comfort Me With Absinthe" is the lead-off track on Mr. Moonshine's self-titled debut album, released today. We're very pleased to bring you the exclusive premier!
Says here that Mr. Moonshine is quickly becoming a Southern California favorite, having played numerous festivals and events such as the OC Pride, Queen Mary's Dark Harbor, Long Beach's Zombie Walk, and Long Beach Pride, where they covered the entire soundtrack of Hedwig and the Angry Inch, costumed in drag. Mr. Moonshine kicks off 2015 with a residency at the House of Blues in Anaheim, CA, and shows throughout Long Beach and Los Angeles' Silverlake neighborhood.