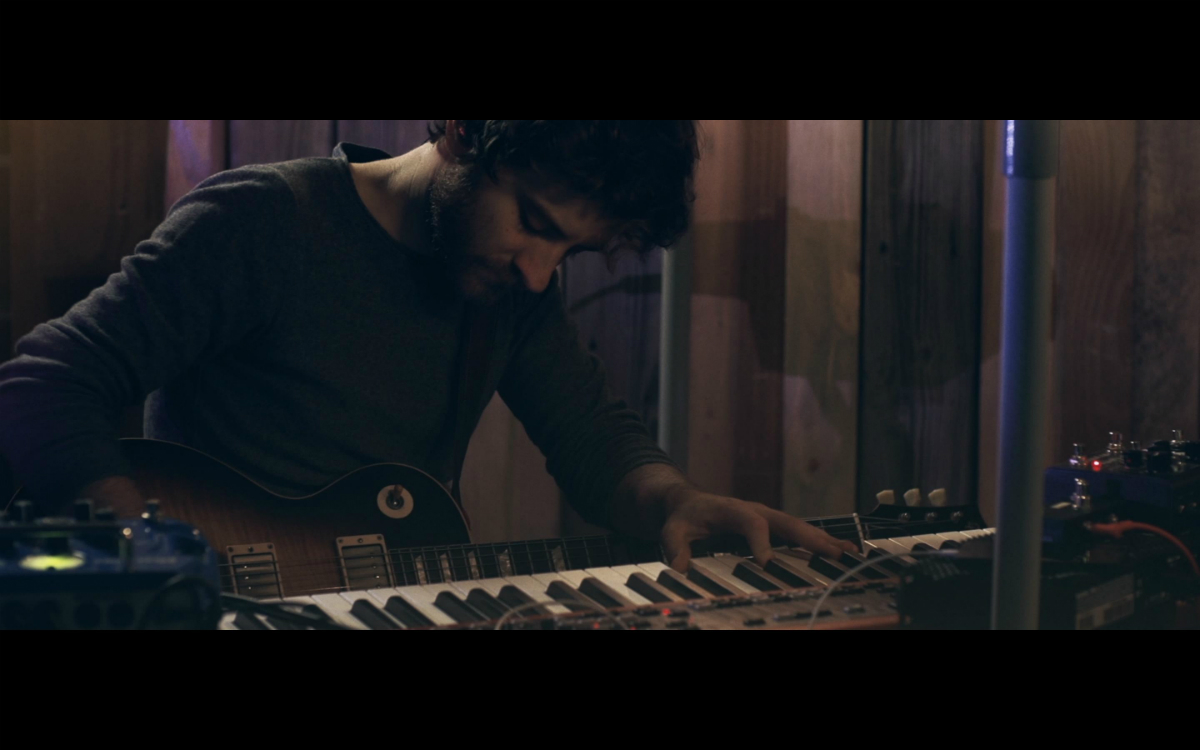 4 July 2016
Hammock Music is releasing a digital deluxe edition of the debut album by Slow Meadow on Friday, July 8. This edition of the album includes the original 11-song record plus four bonus tracks previously available only via a handmade CD/vinyl hybrid disc with three songs in the CD section and one in the grooves, playable on a turntable.
Slow Meadow is a balm for the senses, their majestic music bringing to mind Hammock and Stars of the Lid. I first reviewed this beautiful album back in August, 2015. An excerpt from that review provides a good background:
Slow Meadow is the first non-Hammock release on the Hammock Music label from Nashville musician Matt Kidd. Kidd met Hammock's Marc Byrd through mutual friends and this association led to a collaboration with Byrd and his band mate Andrew Thompson on two songs ("Linen Garden Pt.1" and "Linen Garden Pt. 2"). When dealing with instrumental music, you are faced with the rawness and reality of your own emotions. Great music makes you feel, and Matt Kidd's new album is no exception. It is carefully orchestrated ambient music with classical overtones that manages to be lush and spare, sometimes all at once.
"A Small Balloon and a Great Mountain (Featuring Hammock)" is the first of four bonus tracks. It is just over nine minutes long and continues the same hushed magnificence as the preceding songs. I try to imagine a tiny, escaped balloon floating in a warm, afternoon breeze over the myriad greens of new spring growth. Watery piano trickles gently through the mix, as if the balloon has dipped its string in a cool spring. It then rises (with the music) to great heights and fades to a tiny dot over the expanse of a gigantic mountain. Lovely and serene!
"Crown of Amber Canopy Pt. 2" is slowly cadenced and mixes ambient and classical shadings, offering a more somber mood. It is pensive and slightly anxious, not as quietly reassuring as some of Kidd's other work. It speaks of stirred up emotions and signals that change is coming. Splendid work!
"Lonesome Summer" also strikes up a somewhat downcast mood in me. Its beautiful keyboard work and slowly pulsating notes draw in mournful cello, like small motes of dust reflecting sunlight as you walk down a dark passage.
"The Ides of Autumn (Longer Version)" is also new to me, for I have never heard the shorter version of this song. It is actually the shortest of the four bonus tracks, clocking in at just under four minutes. It continues the slightly sad splendor of the other songs, and entrances me before ending all too soon.
Order the digital album here.
comments powered by