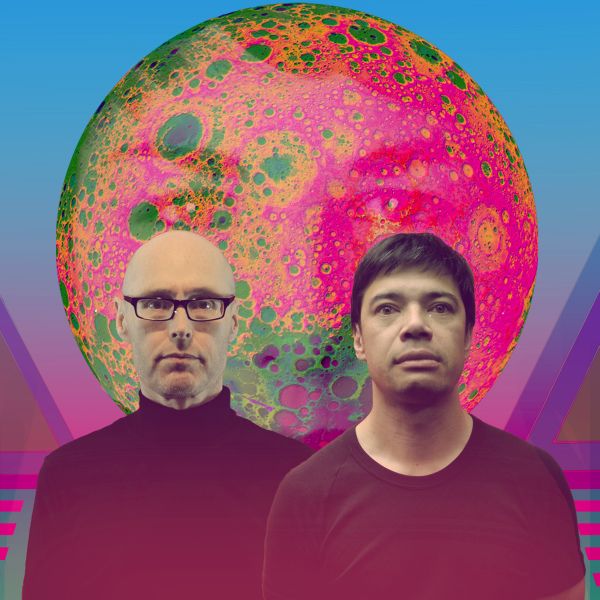 25 May 2018
All India Radio; Photo Credit: Martin Kennedy
Australia's All India Radio are an atmospheric downtempo outfit who have released a string of records that drift through trip-hop, ambient, and post-rock soundscapes with David Lynchian and science fiction vibes. Band founder and veteran musician Martin Kennedy launches into the great unknown today with the release of All India Radio's new album Space, which The Big Takeover is thrilled to premiere here in its complete form.
Kennedy's love of science fiction has gained him over 80,000 followers across social media, picking up notable followers such as Wayne Coyne from the Flaming Lips, musician Ryan Adams, and filmmaker Neill Blomkamp (District 9, Elysium). All India Radio music has featured in film and television, including CSI: Miami, One Tree Hill, the feature film The Rare Earth, and many more.
All India Radio also has received an Australian music industry ARIA Award nomination and collaborated with Steve Kilbey of Australian space-/psych-rock band The Church. Kennedy and Kilbey's last album received 4.5 in Mojo Magazine. Steve Kilbey adds spoken word vocals to one track on Space, and another frequent All India Radio collaborator, Leona Gray, sings on two tracks.
The album artwork for Space is by veteran British artist David A. Hardy and was originally commissioned for Pink Floyd's Dark Side of The Moon (35th Anniversary this year), but missed out to the famous prism art. David A. Hardy says that, "It would give me pleasure to see that image on a record after all these years."
The album features bass player Mark Wendt and pedal steel guitar from Graham Lee of legendary Australian band The Triffids and The KLF. Dripping with atmospheric analog synths and floaty vocals, Space takes the listener into sonic orbit with musical cues from the aforementioned David Lynch, as well as Pink Floyd, Jean-Michael Jarre, Brian Eno, Stereolab, and French duo AIR.
Kennedy reveals, "The single biggest inspiration for this album was a synthesizer called the Roland SH-101. I bought one new in 1983 and used it in my early recordings. By the end of the '80s I'd moved on musically and eventually discarded it as a worthless piece of junk (ironically worth $2000+ now!). I recently rediscovered my old 1980s synth recordings and also discovered that Roland had released a cheaper, but faithful recreation of the SH-101 synth. For the last two years I've been subtly weaving it into my music, first on my album with Steve Kilbey, Glow and Fade, and now on Space."
So get lost in Space, an absorbing and transporting journey through the continuum/intersection of time, the mystical mind, and the metaphysical beyond.
Track Listing:
"Vega"
"Monsters"
"Heirs of Ineptune"
"Holding"
"Eurydice in Scarlet"
"Anja's Eternal Light"
"Theo's Sunlight Dream"
"Sonda IV"
Website
Facebook
Twitter
YouTube
comments powered by