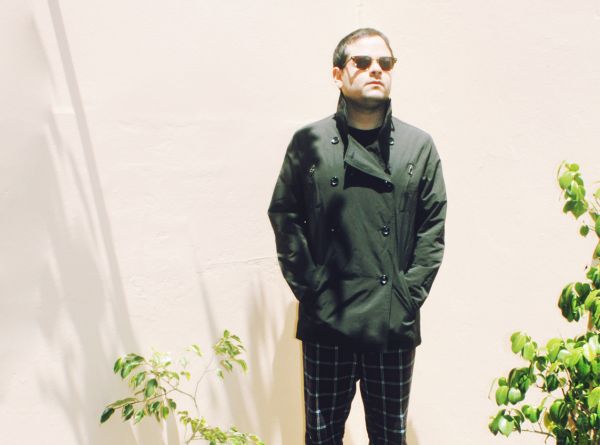 21 December 2017
Phantoms vs Fire; Photo Credit Cassia Bortolanza
If you are even a tiny bit attracted to the music of Tycho or Com Truise, Youandewan, Bonobo, Philip Glass, or Japan, The Big Takeover is happy to introduce a new artist to you, who should definitely be on your radar. Phantoms vs. Fire presents a fantastic 11-track offering known as Swim via Hypersoma Records, with an expanded 13-track version called Swim Deeper available exclusively on Bandcamp.
Brazilian born, but now living in Italy, Phantoms vs Fire is the musical project of graphic artist-turned-composer Thiago C. Desant. Given his background in design, it is no wonder that this music is so heavy on aesthetic and harmonious structuralism, focusing on melodies that tastefully bring together traditional musical instruments, synthesizers, and orchestral arrangements.
However, the music produced from the multi-disciplinary artistic mind of Phantoms vs Fire sounds pretty much nothing like any of the bands who he counts as influences, which include Sigur Ros, Radiohead, Max Richter, Trent Reznor, and Gustavo Santaolalla.
Desant explains the inspiration behind Swim: Swim tells the story of a couple who are tired of their daily routines and decide to leave their boring life behind. As they travel across the country in search for a new and more exciting life, they end up watching the return of the ancient beings that inspired the creation of all religions – the old gods – in a neon-lit pool of an old motel room. They then learn that the gods want to return because they want the world back to a prehistoric state. A world in which the ancient gods were still feared. Or maybe they're just imagining things? It's not a dream though. Oh, and I can assure you they're not dead. No, no. Definitely not dead."
This is an album that cleverly swings between the ambient, synthy, ethereal, and futurism and, though it seems effortless, at the same time the intricacy and detail of these compositions clearly have taken a massive amount of work. Some tracks veer more towards the likes of Tycho and Bonobo while others recall Japan and Rain Tree Crow (minus David Sylvian's lush vocals).
This music is ideally spacious, while at the same time combining complex rhythmic devices with lush orchestral parts to create an ambience of balanced contemplation. This is the perfect soundtrack for your star gazing, chill out sessions or just for sheer reverie.
Swim Deeper is being released via Hypersoma Records and is already available to order via the artist's Bandcamp.
TRACK LIST
1. Breathing
2. Swim
3. The Beach House
4. Nightmares And Dreams
5. Cinematik
6. Atlantic
7. Nightwalker
8. Starfish
9. VHS Hypnosis
10. The Gloaming Swell
11. The Invisible Sea
12. Underwater
13. The Illusion (End Credits)
PHANTOMS VS FIRE
Website
Twitter
Instagram
Soundcloud
Bandcamp
Spotify
Amazon
comments powered by