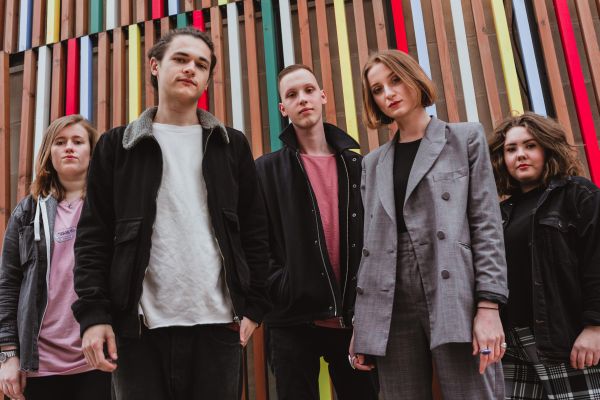 1 June 2018
Luna Pines – Photo Credit: Martin Crandon
Luna Pines have released their stunning new EP The House We Lived In today via Sixteen Records and The Big Takeover is very excited to have the first listen.
The band have created gorgeous sounds throughout that range from electronic/ambient soundscapes on tracks like 'Spring', to songs that recall current post-rock influences like Explosions In The Sky.
The House We Lived In covers issues that may be difficult for the average young group to speak about, but the members of Luna Pines have managed masterfully. They explain, "The EP centers around the subject of mental health, with themes of death, loss, and nostalgia circling its sound."
More evidence of the sheer talent of the band is the DIY ethic that they take in production and performance, with these expansive and impressive atmospheric songs being written in their own bedrooms. After creating a significant stir in their hometown of Leeds, England, Luna Pines sound ready to charm the rest of the world.
Purchase The House We Lived In EP at Bandcamp
Luna Pines have a live date on Sunday,June 3rd here
comments powered by