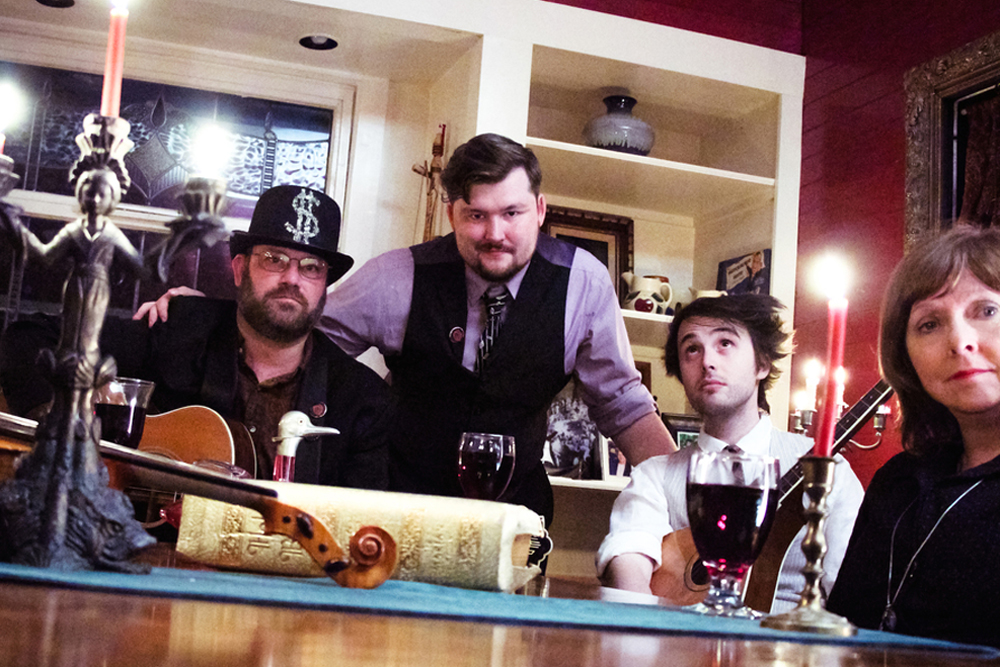 12 February 2015
Life is a cabaret, as the song goes, and Wasted Wine is clearly living la vida loca!
Formed in South Carolina in 2006, in its current incarnation Wasted Wine consists of front man/violinist/multi-instrumentalist Robert Gowan, guitarist Buck Dollars, and bassist Lou Buckingham, with occasional appearances by band co-founder and vocalist/multi-instrumentalist Adam Murphy, who migrated north to NYC in 2009.
Live, the band is often accompanied by Discordia Arts, who add theatrics, dance, fire, and more to Wasted Wine's distinctive and heady mix of doom metal, mid-20th-century country music, psychedelia, hip-hop, Eastern European and Middle Eastern style melodies and harmonies, and film music.
The band's newest will be released digitally next Tuesday, but if you just can't wait after listening, they've got a limited edition of pro-dubbed and imprinted purple tint cassette tapes on sale now.
Fans of The Tiger Lilies, take note.
comments powered by