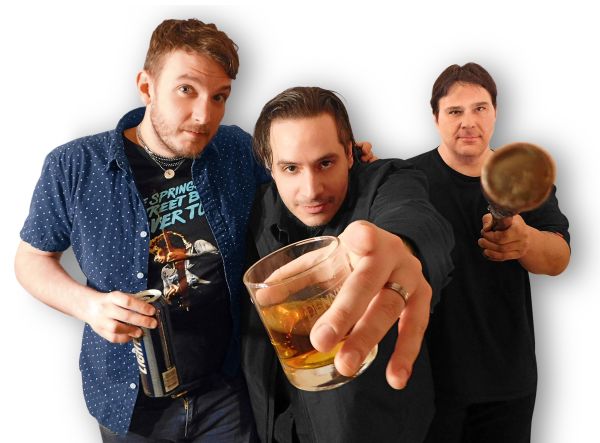 22 May 2017
The 65's; Photo Credit: Eileen Vocaturo/John Steinheimer
NJ-based rockers The 65's have been channeling high-quality '90s alternative vibes since their inception in 2009. Their newest Limited Edition lathe cut 7" for the pop punk-tinged lead-off track "Wolves and Men" comes paired with the excellent B-Side, "As My Body Numbs", which sounds like Metallica covering The Stone Roses. These two singles are from the yet-to-be-titled forthcoming LP due out later this year, one of many in a series of powerful, streamlined rock records the band has released via Pyrrhic Victory Recordings.
The band members divulge, ""Wolves and Men" is a reflection on political divisions and the way in which they can shape their outside environment. The causes of these divisions can be vast, but include privilege, racism, economics, ideology and fear. It was partially influenced by the sentiment of the famous LBJ quote: "If you can convince the lowest white man he's better than the best colored man, he won't notice you're picking his pocket. Hell, give him somebody to look down on, and he'll empty his pockets for you." We're not claiming to have solved any problems but our hope is that we might give the listener pause to think and reflect on these topics. Musically it is consistent with the driving, heavier sensibilities of our last EP, and we returned to Homebrew Studio in Sparta NJ to record the song with our good friend Kevin Lacatena mixing and engineering, and the amazing artwork was done by our friend John Steinheimer. The song is also unique in that it is the first writing collaboration we did as a band. We're really happy with the results and are looking forward to recording and working on more together in the coming months."
Stream the digital version of the 7" here, exclusively on The Big Takeover.
The 65's at Pyrrhic Victory Recordings
Facebook
Twitter
Bandcamp
comments powered by