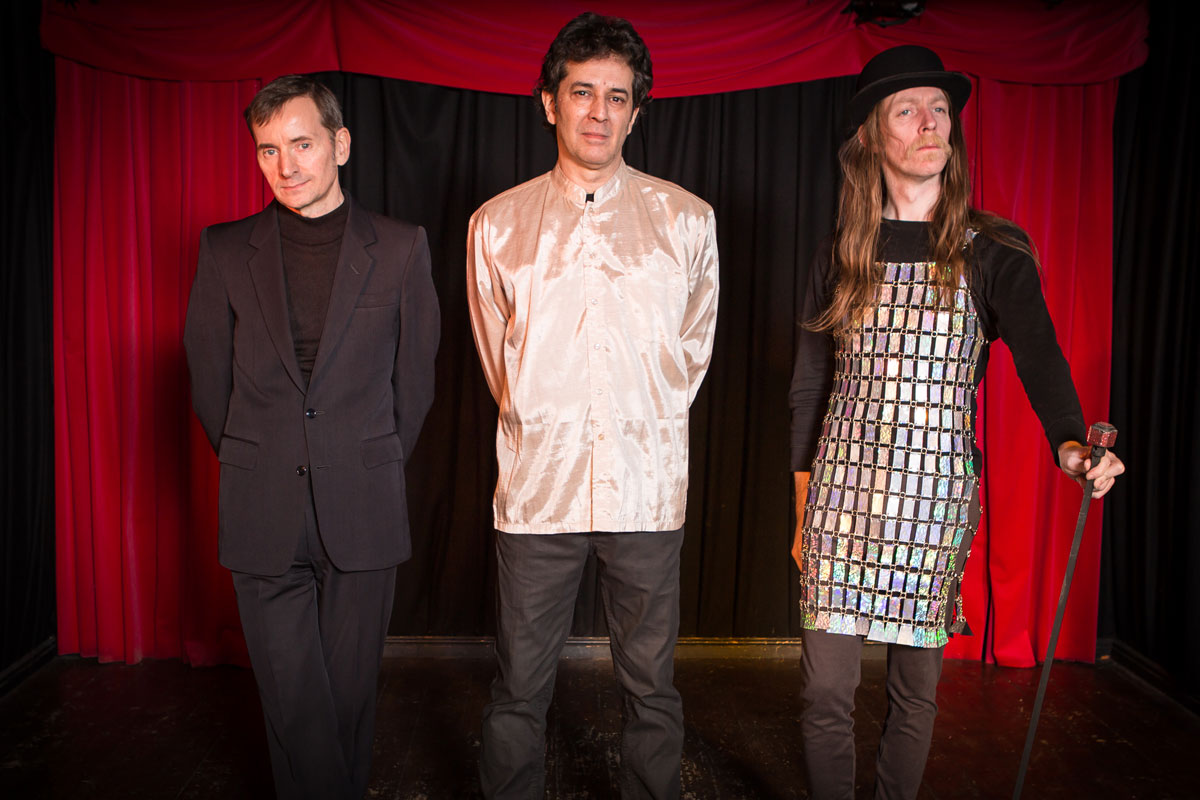 10 March 2015
Photo by Martin Morris
Oh man are we psyched to bring you this one! England's The Monochrome Set has held a special place in our quirky little hearts ever since their brilliant first trio of albums washed up on our shores: Strange Boutique (1980), Love Zombies (same year) and Eligible Bachelors (1982) — the latter producing the band's best-known single, "Jet Set Junta."
We were overjoyed when, after reforming in 2010, the Monos released two new albums (Platinum Coils in 2012 and Super Plastic City, 2013) and arrived in NYC for a series of triumphant shows with original members Bid, Lester Square, and Andy Warren, with be-Fez-ed drummer Steve Brummel.
And now we get to premiere the newest album! Bid wrote most of the songs in May and June of 2014, and the album was mixed in Hamburg, Germany, by Timo Blunck of the German band Die Zimmermänner — himself a massive Monochrome Set fan of long standing. Spaces Everywhere has all the elements of a classic Monos album: twang and languor, archness and artfulness, wry humor and desperate beauty, all blended with a deftness comparable only to classic-era Kinks.
If you're a long-time Monochrome Set fan like us, prepare to be gleeful. If you're just discovering the band now, congratulations!
Spaces Everywhere comes out March 13 Tapete Records