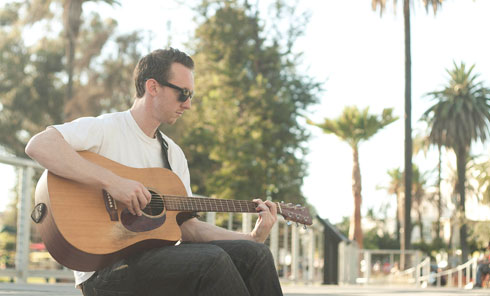 25 November 2013
It's Monday. It's freezing cold. We're tired and sore and feeling like crap. And this song is so peaceful and gorgeous, it makes everything OK.
"Sweet Face" is from Dan Krikorian's upcoming, fourth full-length album, Bloom. Recorded in Los Angeles, CA at Nourse by Northwest Studios and produced by both Dan Krikorian and Shawn Nourse, former drummer for Dwight Yoakam, the album was loosely inspired by author Daniel Wallace's novel, Big Fish, which was later turned into a film directed by Tim Burton.
Thanks to Dan, and Laura Goldfarb of Red Boot PR, for the free download! Click the "download" link in the player below.