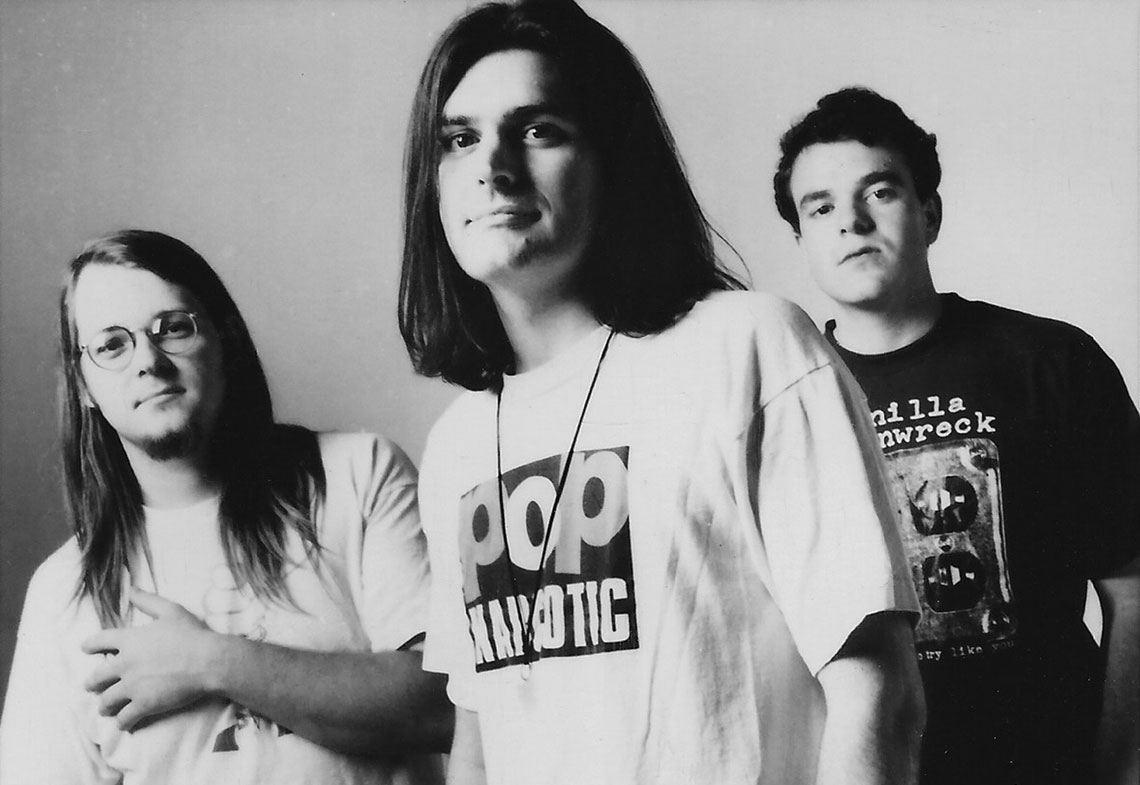 31 January 2017
"Signal To Noise," a noisy rock and roll radio show that airs Wednesday nights at 10pm on WFDU.FM HD1, has announced a series of fundraising efforts to coincide with the station's February pledge drive.
All proceeds from each event will benefit WFDU-FM, the long-running college station that began broadcasting in August 1971. The listener-supported station can be heard at 89.1 on the FM band during the day and on weekends, as well as streaming online 24-7 via WFDU.FM. The station reaches 2.5 million people annually and recently launched two new HD channels to expand its eclectic music programming.
CD Compilation Release
The month begins with the release of Signal To Noise, Vol. 1: Live From WFDU.FM, a compilation containing 12 tracks performed live in the studio during the "Signal To Noise" program during 2016. Artists featured on the compilation include indie rock favorites Dentist, Jennifer O'Connor, Sink Tapes, and Fruit & Flowers, whose lead-off track on the comp we are pleased to share with you all today:
The compilation will be available on CD format with a donation of $40 to WFDU, or via download for $25 at sugarblastmusic.com, with all proceeds going to benefit WFDU.
Live Benefit Shows
"Signal To Noise" will also be sponsoring three different live performances throughout the month, featuring some of the program's most frequently-played artists. Lineups and venues are as follows:
SATURDAY, FEBRUARY 11 – Asbury Park Yacht Club, Asbury Park, NJ
WFDU benefit featuring New Jersey power pop veterans The Brixton Riot (also the band's 10th anniversary show), along with the British Invasion-flavored garage pop of The Anderson Council, the Brooklyn-based postpunk of Big Quiet, and the newgaze noise pop of Glazer. Co-sponsored by Cooldadmusic.com.
FRIDAY, FEBRUARY 24 – The Mercury Lounge, NYC
Co-sponsored by Cake Shop Presents and the Sugarblast Music Company, this benefit features the return of Monsterland, making their first live appearance in 23 years. Supporting Monsterland will be NYC indie rock favorites SAVAK, and Brooklyn surf-pop band Fruit & Flowers.
SATURDAY, FEBRUARY 25 – The Mercury Lounge, NYC
Co-sponsored by Cake Shop Presents and the Sugarblast Music Company, this benefit features Philadelphia low-fi pop practitioners Honey Radar, along with longtime local favorites Antietam and NYC post punk band Big Bliss.
About Monsterland
Active in the early 90's, Monsterland roamed the eastern US scene playing with the likes of Archers Of Loaf, Polvo, Dambuilders, Lilys, Teenage Fanclub, Boo Radleys, Superchunk, Jawbox and many more until calling it quits in mid 1994. The self-proclaimed "power-power-power pop" trio was formed in 1989 in Danbury CT by Thom Monahan (vocals/bass), Greg Vegas (guitar, vocals), with original drummer Chris Mitchell. Todd Cronin replaced Mitchell in early 1992 and the band began to gather international acclaim with the single "Peanut Butter Karma" (Spinart/Serial Killer) gaining a NME "Single Of The Week" nod.
Monsterland's sound teetered a line between grunge, shoegaze, and jangly guitar pop om a slew of 7 inches on various labels (MUDD, Rockville, SpinArt, etc); 1992 EP Loser Friendly (SpinArt) produced by Kurt Ralske (Ultra Vivid Scene), before signing with Seed/Atlantic for their lone full-length album in 1993, Destroy What You Love (produced by Ted Nicely), and final EP in 1994, At One With Time.
 
After the band broke up, Monahan went on to play bass with The Lilys and Pernice Brothers, and is currently a producer working with artists such as Devendra Banhart, Wild Nothing, Peter Bjorn and John, and Vetiver, amongst others. Vegas focused on playing tenor sax with improv group The Hat City Intuitive, Hamish Kilgour, SAVAK and others, while working in the music industry as did Cronin for a period. Monsterland's Monahan, Vegas and Cronin line-up will reform for their first shows in 23 years, with a reissue of their long out of print catalog to come in 2017.