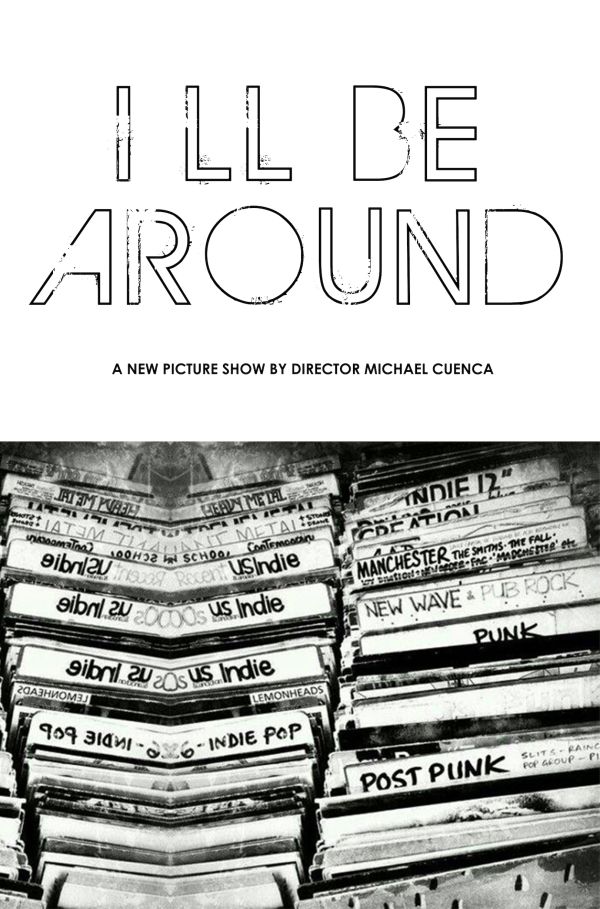 5 October 2017
Writer and director Michael Cuenca's third feature film, _ I'LL BE AROUND_, is in production. It profiles the generational angst of Xennials and their post-punk roots and postmodernism background, a subject that has possibly not been tackled before in a movie.
Inspired by films such as Robert Altman's Nashville and Richard Linklater's Slacker, I'LL BE AROUND, co-written by director Michael Cuenca and Dan Rojay, is a story that explores the post-punk subculture within the Xennial generation (those squeezed between Gen X and the Millenials). Through a series of increasingly interconnected vignettes, the characters (consisting of bands, bands, hopefuls, struggling creatives, and wanderers) struggle with nostalgia, relationships, and societal expectations. They confront what happens to the thirty-something artist who has no desire to conform to societal expectations yet struggles to balance a day job to pursue their art.
Cuenca is a music video director and has made two features, the crime-comedy character study JERRY POWELL & THE DELUSIONS OF GRANDEUR and the experimental BY THE WAYSIDE. He's no stranger to the film creation and production struggle, producing those films on absolutely no budget.
Also a musician, Cuenca mentions, "The movie is a love letter to my friends who keep pursuing their dreams. A lot of the vignettes presented were inspired by conversations I had with creatives struggling in the Los Angeles music scene."
I'LL BE AROUND is currently crowdfunding on Seed&Spark as part of a competition. The project needs 500 followers and to raise $7,500 in order to be a finalist, which could lead I'LL BE AROUND to be executive produced by the Duplass Brothers (HBO's ROOM 104).
"Problem is that I don't come from a privileged background, and most of my friends are broke," Cuenca adds, laughing.
The project is being sponsored by the Film Collaborative, a non-profit guaranteeing all donations to be tax-deductible. The Seed&Spark campaign for I'LL BE AROUND (and its list of cool incentives) can be visited here Currently there are raffles and special prizes to be won, including a sweepstakes to win Morrissey and Billy Idol tickets for their Hollywood Bowl performances.
Cuenca's first feature JERRY POWELL is currently streaming on Amazon Video. His latest musical project, Some Daggers Wear Red, are debuting their first single next month.
Check out the sizzle trailer below:
Michael Cuenca on Facebook
Some Daggers Wear Red on Facebook
comments powered by