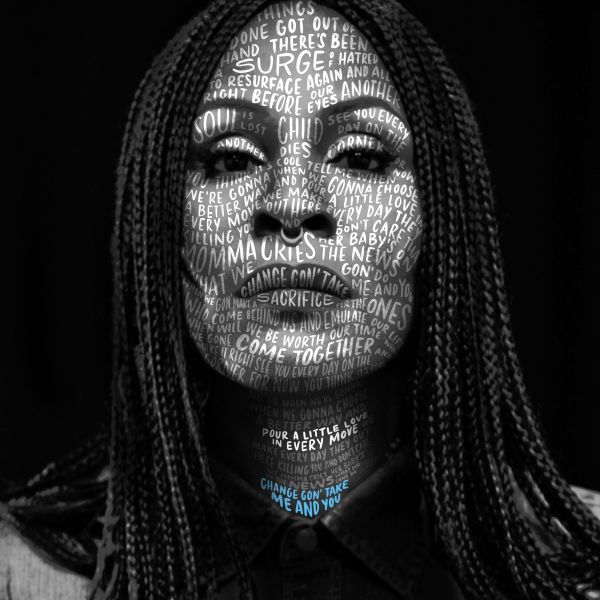 26 February 2018
Tiffany Wilson; Photo Credit: Marla Moore
Seattle soul queen Tiffany Wilson has released her new video for "Me & You". Unflinching and without apology, "Me & You" takes aim at racial tension and police brutality in America.
The video was directed by Darian Nieves and produced by 4k Media Group. The track was recorded by Floyd Reitsma at Litho Studios in Seattle, produced by Anthony Warner, and distributed by WeCoast Records.
A staple of the Seattle music community, Wilson's 2016 release SEESHARP received extensive airplay on KEXP and was hailed as capturing "an important voice at a crucial moment" (City Arts Magazine). The last single from the album, "Me & You" features a mid-tempo southern soul groove that is as ominous as Wilson's message. "When we gone make a sacrifice," she sings "for the ones who come behind us and emulate our life?"
Tiffany Wilson's foray into societal critique is a stark departure from her previous work. Sickened by the killing of Trayvon Martin and horrified by the mounting footage of police violence against black Americans, Wilson was spurred to speak out. Says Wilson, "This song is a call to pour some real love into our interactions with one another —for change gon' take not only me, but Me & You."
Born in the rich musical landscape of Memphis, Tennessee and nurtured in the church choir, Wilson was drawn to gospel-rooted legends such as Bobby Womack, Aretha Franklin, and Whitney Houston. Wilson later relocated to Washington state and began her musical journey as a member of SOUL, a gospel group signed to Hendrix Records, a Seattle-based label. While a member of SOUL, Wilson's spark for songwriting was ignited and has burned brightly since. Releasing her debut Music Therapy in 2009, Wilson has gained notoriety as a dynamic performer, selling out The Triple Door for her album release and growing her fan base significantly.
Hot off the heels of a west coast tour, Tiffany Wilson will be performing regularly in 2018 and is in the studio at work on her next album.
Website
Facebook
Twitter
Instagram
YouTube
comments powered by