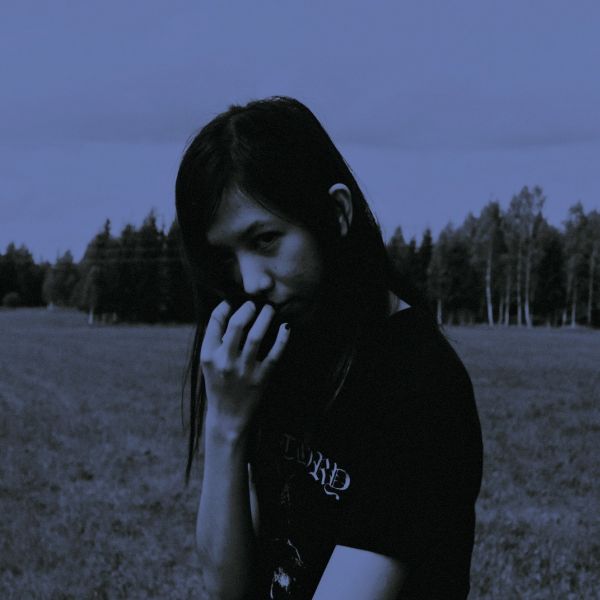 22 August 2018
Helga – Photo Credit: Icons Creating Evil Art
Hailing from the forests of Dalarna, Sweden, Helga writes music from the confines of her cabin. Living in the wilderness with just her guitar for company has given her songwriting a unique sense of introspection.
Helga explains, "Nature for me is something magical and spiritual. It gives me a stronger sense of self and a feeling of unity and calm. I try my best to express these experiences and emotions through my music. I have a hard time writing songs about people and end up writing about nature, introspection and ethereal stuff instead. It feels easier and more natural to me. I gather a lot of inspiration from nature, internal experiences my wild imagination, books and dreams."
Drawing upon a wide range of influences from post-rock and metal to folk and classical, Helga propagates a unique sense of melancholy. On "Battle Song", which The Big Takeover is pleased to premiere here, pounding tribal drums are juxtaposed with mournful vocals and washes of guitar noise – with its roots as much in black metal as modern pop music. While intense and unrelenting, the track remains accessible, with melodic hooks that will stay with you long after listening to it.
SoundCloud
Instagram
Facebook
YouTube
comments powered by