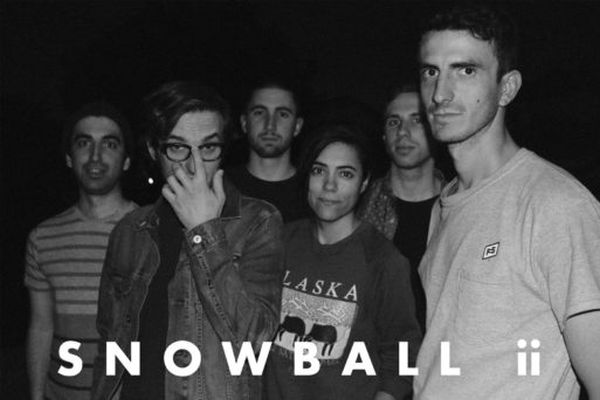 6 February 2017
Snowball II; Photo Credit: Sienna Rose Moffitt
Los Angeles' own chameleonic shoegaze, indie rock, and noise collective Snowball II has announced the release of their third full-length album in the first year since the band's formation. The album is titled Flashes of Quincy. ­Just as on the first two Snowball II albums, band leader/producer Jackson Wargo took on nearly all instrumental responsibilities on these recordings.
This album's first single, which The Big Takeover premieres here, is entitled "CR-VUC" and it offers a very rare and special guest appearance by Kurt Heasley, founder and frontman of influential '90s shoegaze band Lilys. "CR-VUC" exemplifies yet another unpredictable stylistic departure from Snowball II's dreamy and acoustic sophomore release Doughnut Holes, which itself was a drastic genre departure from their feedback-drenched shoegaze debut album enigmatically entitled ?.
Flashes of Quincy is slated for release mid-February 2017.
In addition to producing three full-length albums in a single year, Snowball II also wrote and recorded a song for Gavin Weisen's film The Runaround (to be released this year), performed a Daytrotter session, contributed two songs to a Lilys tribute album sponsored by The Blog That Celebrates Itself, and contributed a cover of Cloud's song "Desperation Club" for Practice Room Records' compilation Secret Admirer.
Snowball II is forging their way into the sonic future with a pastiche of textures that have been both forgotten for decades and new sounds that make Flashes of Quincy a refreshingly memorable record that piques one's curiosity to know just what this band will do next.
Facebook
Twitter
YouTube
Bandcamp
comments powered by