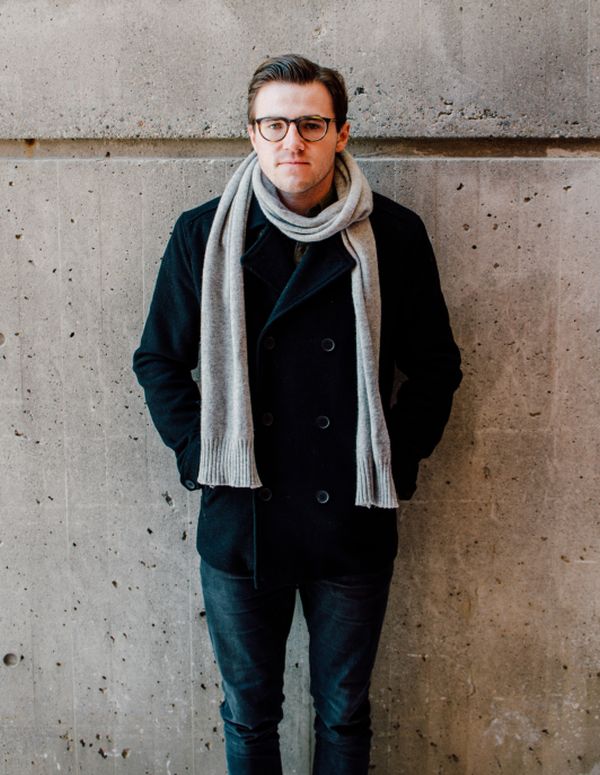 7 August 2017
Griffin Robillard; Photo Credit:Luke Urbanczyk
Boston's Griffin Robillard fashions folk-tinged indie rock that bursts with vitality while simultaneously wrestling with life's uncertainties. Cracks in the Ceiling, the twenty-two year-old's full-length debut that comes out September 15th, pays homage to the Americana tradition while drawing from an expansive sonic and vocal palette. From Bryan Ferry's nervy croon to Wilco's early raw energy, Robillard casts a wide net to reinterpret what it means to make guitar music in 2017.
The Minneapolis native, raised on his musician father's record collection of Jackson Browne and CSNY, began writing songs at age six and started to experiment with recording in high school out west in Salt Lake City, Utah. Playing everything from folk to grunge in various bands, Robillard eventually relocated to Boston to attend college, when he became serious about writing. He honed his craft on the page first without his guitar, nurtured and mentored by novelist professors Elizabeth Graver, Christopher Boucher, and poet Kim Garcia.
Robillard wrote Cracks in the Ceiling while living in Copenhagen, Denmark for a year and it chronicles a time of profound change. "I had a fresh start, getting to know myself again after a really rough two years," Robillard says. "In hindsight it was probably a form of depression, but the fog lifted…"
The artist teamed up with producer Jon Niess, a family friend, who assembled an all-star ensemble of Austin musicians at his studio, Austin Signal. With studio wizard Charlie Kramsky (Paul McCartney, Tony Bennett, Elvis Costello) on the board, the album was laid down in just four days and put in the hands of Erik Wofford (My Morning Jacket, Explosions in the Sky, Bill Callahan) for final mastering.
The titular opening track, "Cracks in the Ceiling" recounts the feeling of a flood of optimism in the midst of intense doubt, beginning with a lone drum-loop as an array of acoustic and electric guitars slowly swell into a balladic chorus. "The first song is all about how love between two people can double your view of the world, but just because you see more – through aging, experience, or the love itself – doesn't mean we can escape a lot of the half-truths we tell ourselves."
Official Site
Facebook
Twitter
Instagram
comments powered by