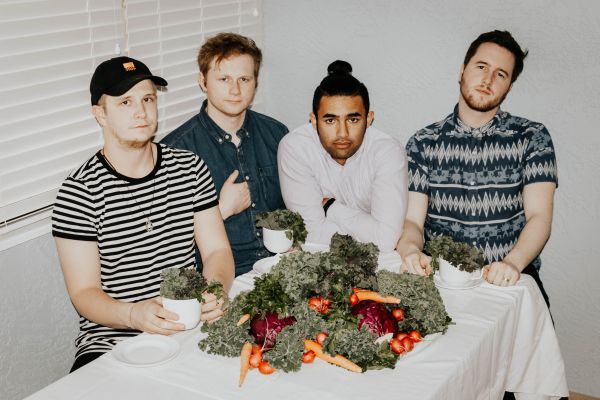 14 June 2018
The Solarists – Photo Credit: Amber Wood
The Provo, Utah-based indie rock band The Solarists bring us their new jam "CRYPTK," a buoyant single that takes you back to the early 2000s with its chill vibe. It's the title track from the band's upcoming CRYPTK EP.
The charming four-piece, made up of Clint Purser, Nate Wall, Justin Dunkley, and Kaua Sprout, bring a unique energy to the alt-rock/indie pop world with "CRYPTK".
There's an understated, underlying energy woven throughout "CRYPTK" that pours out at the perfect moments. Mesmerizing vocals set the pace and a catchy guitar lick crafts the melody. "Tell me how to get through to you, you're so cryptic and cool," is a story we all know and The Solarists set the narrative to this undeniably catchy tune – one you can't help but sing along to.
The band add some enigma to the song, slyly stating, "CYRPTK was one go the first songs that came together when we started working on this EP. The name CRYPTK is actually an acronym, can you guess what it stands for?"
Facebook
Instagram
Spotify
Twitter
comments powered by