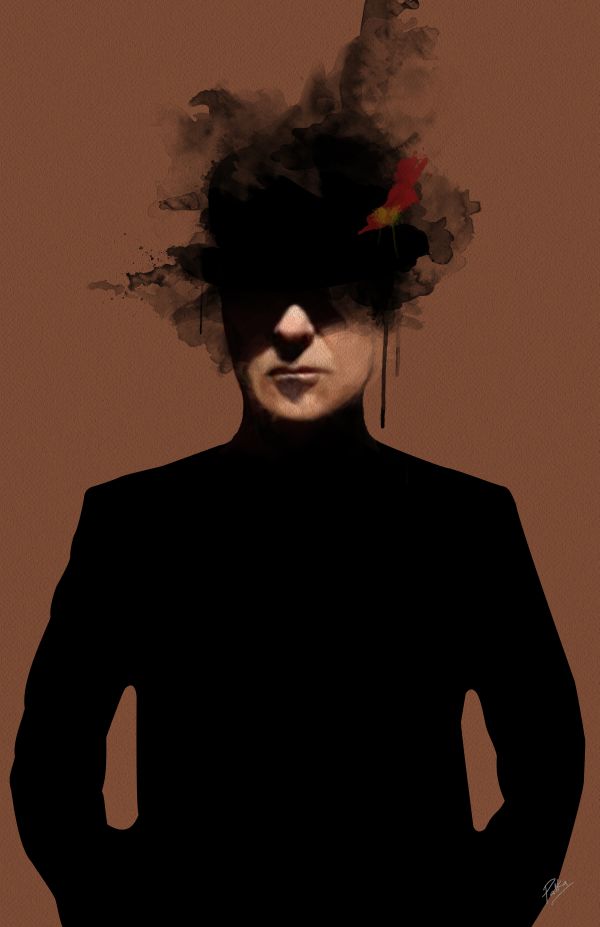 19 September 2017
Ten Ton Man – Vapor Hat; Photo and Illustration Credit: Greg Palka
Subversive New York songsmith Ten Ton Man has never shied away from exploring the more seedy parts of his consciousness. But whether he's cementing someone's feet to the bottom of the ocean or, in this case, being subjected to some kinky S&M with a dominatrix, he somehow manages to make it feel as facetious as a trip to the rodeo.
The flippant tone of his songs, mixed with his vivid baritone, has drawn the occasional comparison to Nick Cave, who specializes in a similar seditious blend of dark Americana and unhinged blues. It's the perfect soundtrack for a post-bar hop, returning to the pad, possibly still inebriated, and needing that special kind of irreverent grooviness to hit the spot.
"Dangerous Women & A Desperate Man" is the engaging, storytelling title track from Ten Ton Man's forthcoming 3-song EP, due out Sept. 29th.
comments powered by