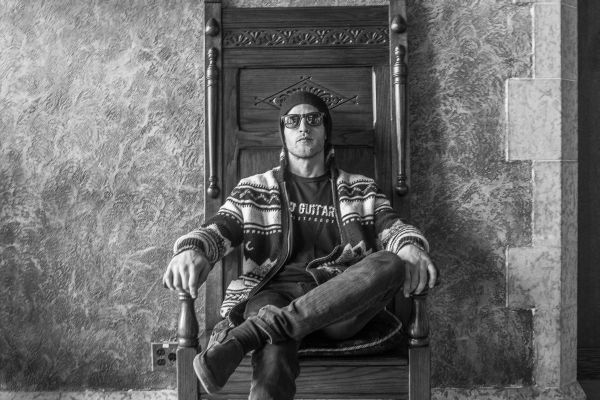 2 May 2017
Ultrviolence; Photo Credit: Jared Jespersen
Calgary post-punk band Ultrviolence is releasing their new Forty Knives EP on May 12th via Northern Light Records, and today the band is sharing their frenetic new single "Dead Bedrooms," the third cut they've shared from the EP, along with its music video.
Produced by Jason Corbett (ACTORS) at Jacknife Sound, Forty Knives is the follow-up to Ultrviolence's 2016 Black Sea EP, which builds on the bands' signature dark wave, shoegaze sound. Jespersen's lyrics resonate as cold and eerie as the landscape of the desolate Alberta prairie on which he was raised, where he spent years teaching himself how to play a multitude of instruments while honing his craft. Forty Knives echoes the dark solitude that arises when one allows themselves to be completely isolated from the world.
Since Ultrviolence were last heard from, they experienced a line-up change that saw members of the Vancouver band ACTORS join the fold, with Jespersen remaining the sole original member. With the new line-up, the bands' songs come to vivid life while remaining true to Jespersen's craft and the sound he's been cultivating for years, regardless of the countless roadblocks and misfortunes that threatened the vitality of the band… If anything, it's only been strengthened.
The Big Takeover premieres a post-punk cut off the EP, the darkly noisy, relentless bleak, and riveting "Dead Bedrooms":
Facebook
Twitter
YouTube
SoundCloud
Bandcamp
Black Sea EP at SoundCloud
"Guillotine" video at YouTube
comments powered by