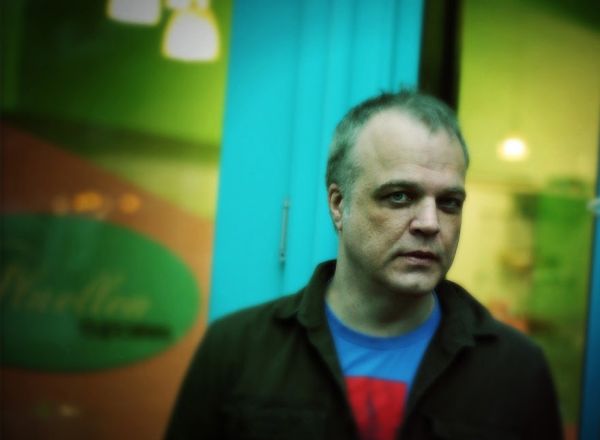 1 February 2017
Todd Gautreau of Crushed Stars; Photo Credit: Damon Dycus
Crushed Stars have revealed their new single, "Diminished Returns", from the band's upcoming album, Displaced Sleepers , which is due on February 10th. Crushed Stars' frontman Todd Gautreau says, "With layers of deceptively optimistic, shimmering guitars, "Diminished Returns" may address a failed relationship but was originally inspired by the struggles many artists are facing in today's music business."
Displaced Sleepers was produced by Gautreau, mixed by Kevin Coral (The Witch Hazel Sound), and features contributions from Jeff Ryan (War on Drugs, St.Vincent), Matt Pence (Shearwater, Midlake), and Stuart Sikes (Cat Power, Modest Mouse).
Displaced Sleepers is the first release from the band since 2014's Farewell Young Lovers. In the interim, Gautreau released four full-lengths from his various side projects (Tapes and Topographies, Sonogram, Film Student). The album is heavily influenced by the growing sense of isolation he feels as both an artist and a spectator in the digital age where art is constantly devalued amidst the uncertainty of modern times.
The Big Takeover is delighted to premiere "Diminished Returns" an introspective, but intriguing number that runs of subdued guitar chime and wavering guitar lines, contemplative keyboard notes, a light drum beat, and Gautreau's deep-tone, ruminating vocals.
Pre-order Displaced Sleepers at Bandcamp
comments powered by