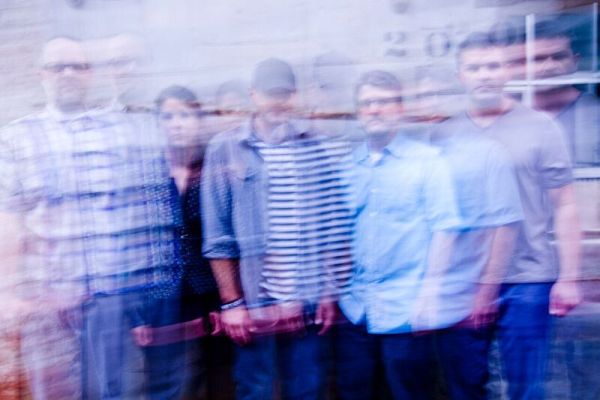 20 June 2017
Parsons Rocket Project; Photo Credit: Isadora Pennington
All the way from Atlanta, Georgia, five-piece outfit Parsons Rocket Project are the feature of this premiere. The Big Takeover is pleased to present to you their very first track from their very first album – "Exit Launch" is a great place to start too, firmly jumping into the impression of a band whose attitude and sound are as free-ranging in one's own mindspace as they are rooted in the classics of the post-rock, shoegaze, and space rock genres.
Formed in 2015, the band took its name from American rocket propulsion engineer, chemist, and occultist Jack Parsons. They were influenced by a number of artists, including Flying Saucer Attack, Tape Cuts Tape, Spacemen 3, Eluvium, Swervedriver, Aix Em Klemm, William Basinski, and Clams Casino.
We'll need to wait until August 11 for the full album to release via New Texture , but we can expect an offering of six tracks covering a mixture of dream-gaze, indie rock, and space rock, incorporating sounds that are influenced by such diverse bands as Spiritualized, My Bloody Valentine, Mojave 3, Spacemen 3, Slowdive, Mazzy Star, and Trespassers William.
Originally comprising drummer and lyricist Jody Hasty, bassist Paul Curry, guitarist Jeff Holt, and multi-instrumentalist producer/engineer Benjamin Price, the band laid down these tracks at the same studio where Price has also worked on releases by the likes of Gang of Four and The Hives. They were later joined by K. Michelle Dubois on vocals.
""Exit Launch" is about the allegorical descent of man through the story of Lucifer's fall. The imperfection of man and darkness in our hearts that still exists through vanity, pride, materialism (mirrors) and false words of encouragement / deceit of the tongue (sound). 'Lucky lunar girls, Snowblind in the night' alludes to the fashion industry and cocaine," says Hasty.
The recordings on this debut EP represents a difficult time for the band involving very real struggles with drug abuse, overcoming a terrible automobile accident, and the low-level daily drama of domestic life. While some of this musical exploration is linked to the unique awareness of a temporary conscious being in our universe, some of this ambient and psychedelic expression is rooted in real trauma – both physical and emotional.
Hasty adds, "Maybe it's a longer way for me to describe what Oscar Wilde did in one sentence: "We are each our own devil, and we make this world our hell."
Parsons Rocket Project was mastered by Joe Lambert (Lou Reed, Animal Collective, The National, Hot Chip, Deerhunter, Panda Bear, Washed Out).
Bright light and sound
When you flashed across the sky
On you your way falling down
They said you had it made
Walking through stones of fire
Now you're flying around the world
On mirrors and sound
So you smile
At lucky lunar girls
Snow-blind in the night
On their way falling down
They always lose their mind
Looking up from the ground
And you're flying around the world
On mirrors and sound
While this song is the first full-length one available for streaming, the band did previously release two 'teasers' of tracks that will appear on their debut album. Catch them here:
PARSONS ROCKET PROJECT
Facebook
SoundCloud
Instagram
Twitter
YouTube
comments powered by