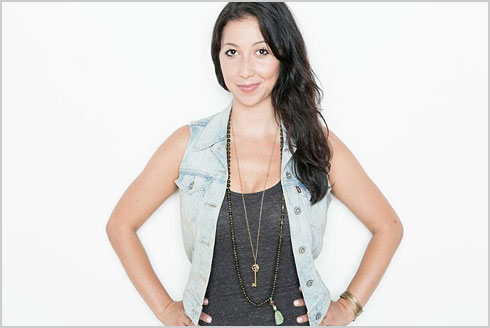 19 May 2014
"Fearless" holds a special place in my heart," says San Diego-based singer/songwriter Alisha Zalkin about the inspiring first single from her sophomore, five-song EP On This Road. " I wrote it with my dear friend and songwriter Mary Ruth Schuler, after I had heard that a childhood friend was diagnosed with cancer.
"Although we had lost touch, it hit me very hard," says Zalkin. whose 2012 debut EP, March to a Different Beat, landed her on the homepage of GRAMMY.com as well as features in American Songwriter, M Music & Musicians Magazine and Spirituality and Health Magazine. "I couldn't help but wonder if we would have lived our lives differently had we known that when we were in kindergarten one of us was going to be diagnosed with cancer in our 20's. It was a real awakening.
"Mary Ruth and I spoke for hours about how we get so caught up in our worry, fears, doubt and stress that there is so much of life that we are missing.  Why wait for something to happen that causes us to face life and death, to start living our lives fearlessly?"
On This Road comes out June 10.
comments powered by