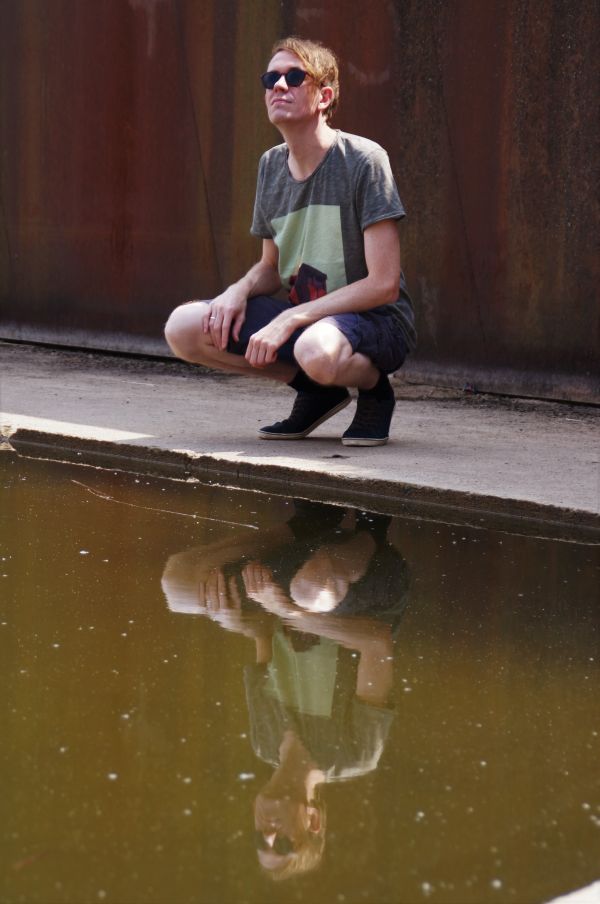 6 July 2018
Fir Cone Children – Photo Credit: Ulrike Donat
On July 13th, Berlin-based Blackjack Illuminist Records will release the new album The Straight & the Curly by Berlin's dream punks Fir Cone Children. It's the fourth album in four years from them and the sound of the band has more and more evolved from a garage rock lo-fi project to a really fast and stormy shoegaze outfit that isn't afraid of even using blastbeats (there was an EP called The Age of Blastbeatles in 2016).
Alexander Leonard Donat, who is Fir Cone Children's sole member, has also now begun to open up to softer sounds and the influence of others artists. On the still most recent album No Gravity Girls (2017) he included piano sounds, apparent pop music ingredients, and a guest singer for three songs: Krissy Vanderwoude from shoegazers Whimsical.
Her voice can now be found on even more songs on The Straight & The Curly. One of five tracks with Krissy Vanderwoude is the glockenspiel-induced "Festival", a washed out, slowed down, relaxed surf tune. Like all Fir Cone Children songs, it's 2 minutes long and written from either the perspective of children or their parents.
The Big Takeover is delighted to bring listeners this special double-song premiere of two tracks from the new LP, "Festival" and "Top Of The Shelf."
"Festival" tells of the impressions of Donat's 4-year-old during a local town festival. With so many things to discover she decides to open her eyes even more to take it all in – horses, a rock band, hundreds of people wearing costumes, reflecting quite perceptively that it's, "a stream through my eyes."
Donat's other daughter has different interests. The 2-year old is busy climbing everything she can find, predominantly shelves which she then uses to jump either down or into daddy's arms. The heights get higher every day; the will to take risks is getting bigger too. "Top Of The Shelf" is a driven, twangy beach punk song with sunshine behind its back and the bold declaration, "I'm not afraid of anything."
The pre-order for CDs and cassettes starts soon on Blackjack Illuminist's Bandcamp
and
Bandcamp
Facebook
Twitter
Soundcloud