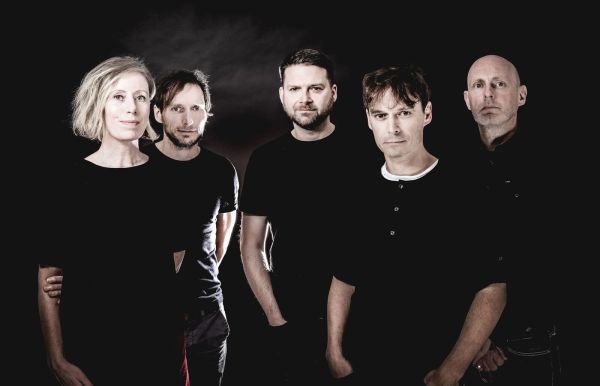 17 February 2017
Secret Shine; Photo Credit: Steve Sayers
It's always the people in between, the ones who straddle genres, that make the most exciting music. So even as the members of the seminal British band Secret Shine – in their guitars, in their harmonies – echo the sound called shoegaze, the drift named dream-pop, they bring a level of pop smarts to their music that few of their sonic contemporaries can touch.
On the strength of last year's reissue of 1993's landmark album Untouched comes Secret Shine's new album, There Is Only Now, arriving on March 17th via Saint Marie Records, currently the premier dream-pop label in the music business.
Back in the early '90s, Secret Shine got snatched up by renowned indie pop label Sarah Records, because the label could hear the hooks in the haze, the vitality in the vocals – so much more than a trend, so much more than a sound. It's obvious Secret Shine grew up in love with pop, in love with ABBA, in love with The Smiths, but also for a love of beautiful noise that is also championed by hallmark bands like My Bloody Valentine and Slowdive.
The Big Takeover is highly psyched to premiere a potently captivating track off There Is Only Now, the grandly majestic "For You" that languorously rides ascendant waves of extended, burnished guitar distortion which is bolstered by chiming guitar notes, a mellow drum beat flow, cymbal shimmer and ticks, and hushed 'n' hazy, longing vocal diffusion.
Facebook
Bandcamp
Twitter
Secret Shine Artist Profile at Saint Marie Records
comments powered by