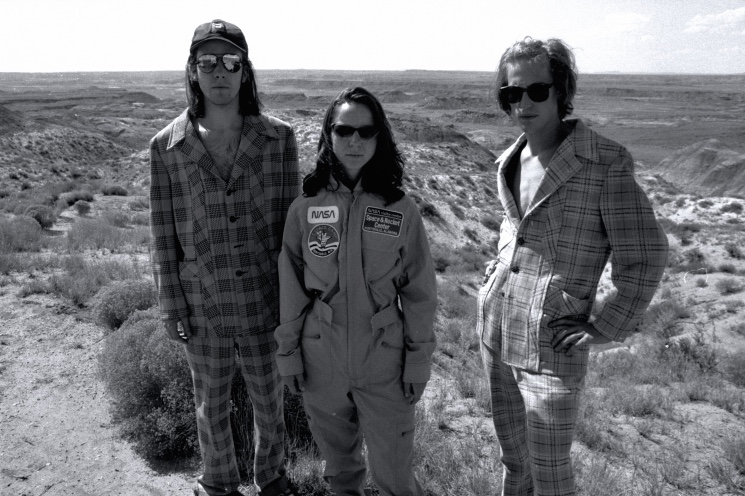 12 March 2018
Sleepyhead; Photo courtesy of Sleepyhead
On April 13th, Drawing Room Records will be seeing the release of Sleepyhead's Future Exhibit Goes Here. The 2xLP set features remastered versions of the two records from the band's years on Homestead; 1994's Starduster and 1996's Communist Love Songs. The albums were recorded with the original lineup forever immortalized in the cult classic Half-Cocked: drummer/vocalist Rachael McNally, bassist (and writer of said film) Mike Galinsky, and guitarist/vocalist Chris O'Rourke.
They have the following to say of the song: "There are many Sleepyhead songs that took months and months to write over the course of many long practices each week, and then there is "Go West!" That song almost wrote itself one night in our Hoboken practice space. We sat down, started playing, and just kept going. Miraculously we were able to remember what we had played by the time we got to the end of the song! We played it again that night and the vocal melody (and even some lyrics) spilled out of Chris. That song was written faster than any other Sleepyhead song and it was always easy to play. There was one more bit of magic when we were recording it. There was a slide whistle lying around the studio that Chris added for fun during one take. Little did we know he had just added the finishing touch to "Go West!""
You may pre-order the reissue here. Their website can be found here.