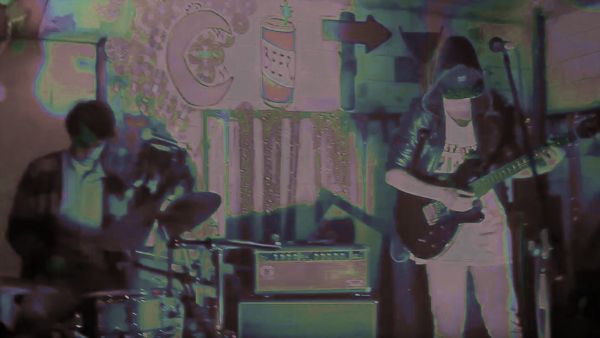 9 February 2018
Champanes; Photo Credit: Adam Braun
Champanes, a duo from Russia, claim they're showing us pure stoner pop for the very first time. Dare to say, that's turned out to be true.
Started back in 2014, Champanes have gone a long way on the road of shoegaze and dream pop. The Big Takeover is pleased to premiere the band's new single called "Hollow". They collaborated with mixing and mastering engineer James Aparicio on this track. Aparicio has worked with a number of well-known musical acts, including Spiritualized, These New Puritans, and Cult of Dom Keller. The results are quite astonishing. The guitars and vocals stand out and aren't drowned by reverberations at all, with the overall sound of the track remaining lovely and dreamy.
Stoned dream-pop is pretending to be pure stoner pop for real. To conclude, while Russian hackers Cozy Bear are known to hack the world political scene, Russian dream rockers Champanes are capable of hacking the world musical scene with its beautiful musical daydreams.
comments powered by