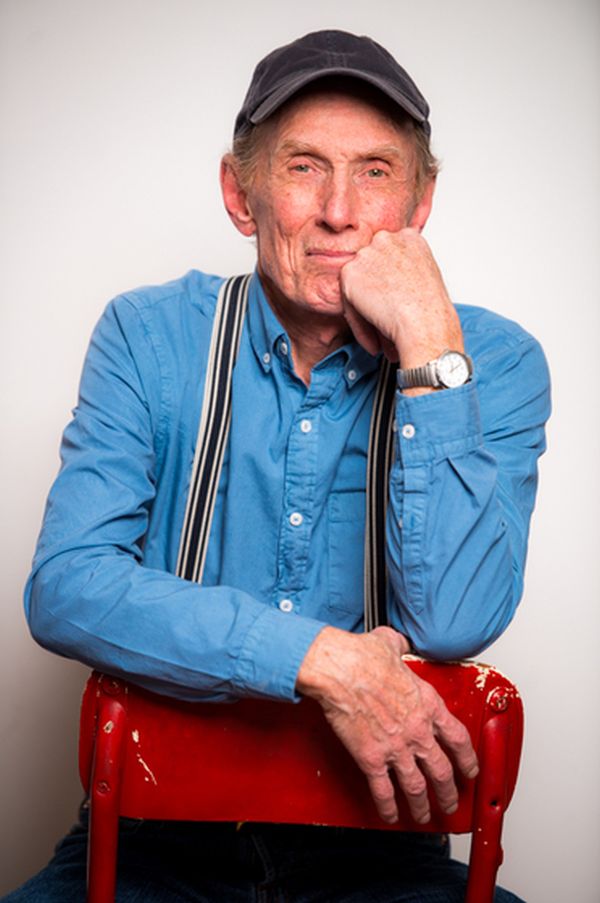 11 April 2018
Gene D. Plumber; Photo courtesy of Gene D. Plumber
Real-life plumber and long-time Hoboken, New Jersey musician Gene Turonis, who cheekily records as Gene D. Plumber, swaps his work gear for some fun guitar on his new album All The Pretty Girls. The honkytonk/rockabilly LP debuts on May 11th via Bar/None Records.
The people of Hoboken know Gene D. Plumber as the "singing plumber." For more than three decades, Gene Turonis has lived a dual life as a plumber by day and musician by night. Now the rest of the world can discover Gene — well, at least his musical side.
All the Pretty Girls mixes Gene's originals with some choice covers of songs he cherishes. The 13-song set serves up a charming patchwork of Americana the performer quite accurately describes as "swinging honkytonk-a-billy."
Gene's voice has gravelly outer shell that sandpapers into a smooth sweet center for an authentic sound that really connects with listeners. His life-worn vocals also fit perfectly with the sense of dented romanticism that flows through his songs. You can hear traces of John Prine, Willie Nelson, and latter-day Dylan that surface throughout the record too. More than being influenced by these singer/songwriters, they actually share a lot of the same influences— at 72 years old these greats are his contemporaries.
Gene reveals his love for the sounds of Louisiana on All the Pretty Girls by including a loose and rockin' rendition of Chris Kenner's "I Like It Like That." He explains, "The infectious Caribbean New Orleans beat of this song is irresistible to me. That along with the image of a reveler losing his shoes while listening to someone shouting "Go man go" was enough to make it indispensable."
comments powered by