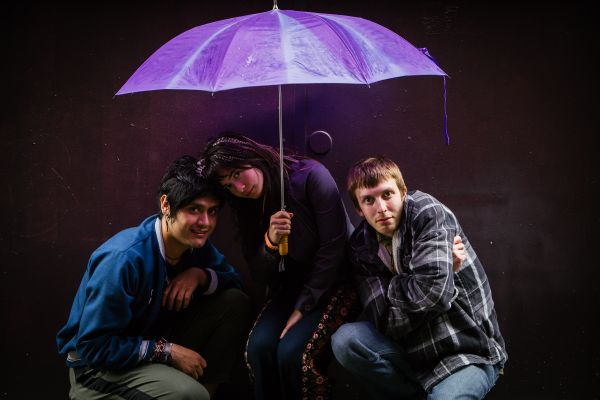 8 August 2018
Tres Leches – Photo Credit: Jake Hanson
Seattle-based art/noise/garage rock band Tres Leches is Alaia D'Alessandro, Ulises Mariscal, and Zander Yates. Together the trio find expression for life's chaos and an escape from societal pre-destiny.
The band is proud of their ability to share personal experiences of immigration, individuality, sexism, and more while grounding themselves in melodies that are honest and uplifting. Their EP saw them through to a live performance at KEXP and KAOS radio, and has landed them in music festivals such as Upstream Music Festival, Northwest Folklife, Kirkland Summerfest, Mercer Summit Block Party, and more.
Tres Leches has been debuting singles such as "No Llores" through City Arts Magazine and "What Are You Doing" through KEXP. The opportunity to play bigger stages has only excited the creative spark in the band and Tres Leches has begun to include performance art on stage to counterbalance their high energy strikes, leaps, and screams. Their visuals accompany homemade melodies to deliver powerful messages in the form of a fun time.
The Big Takeover is please to premiere the soncially dynamic and raw, and emotively lacerating track "I Try". About the song, the band states, "We think it's about how sometimes understanding can lead to feelings of isolation and sometimes you realize that you're floating between alternative realities none of which are entirely true, and that can be uncomfortable or even seemingly unbearable."
Tour Dates
August 12th, Kirkland, WA KEXP Psresents Kirkland Summerfest
August 18th, Mercer x Summit Block Party 2018