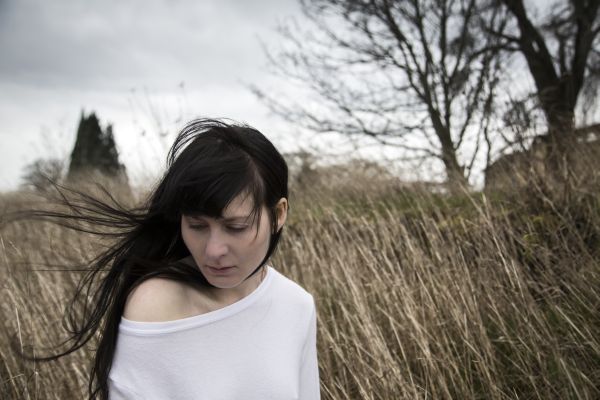 16 August 2017
Lotte Kestner; Photo Credit: Anthon Smith
Lotte Kestner is the pseudonym of Anna-Lynne Williams, formerly the singer in beloved band Trespassers William who was also featured on The Chemical Brothers' Grammy award-winning album Push the Button.
At times her voice is a dead ringer for Magnolia -era Aimee Mann, but the sparse spiritual yearning of Talk Talk or Red House Painters is a more apt comparison.
Her version of Beyonce's "Halo," from 2013's The Bluebird of Happiness, captivated the world. It garnered international attention when HBO series The Young Pope used it in a pivotal scene.
The Big Takeover is excited to premiere Kestner's latest single, "In Glass", a song taken from her unsparing, haunting new album Off White, due for release on September 1st via Saint Marie Records. "In Glass" is a bittersweet track that hovers with subdued organ press, gently picked acoustic guitar, and Kestner's delicately pensive and airy vocals.
Kestner explains, ""In Glass" was actually a song that I was commissioned to write for a film (Maybe Someday), but I loved it and found a place for it on my album as well. Fittingly, the film is pretty much about what my album is about.. about leading your life following your instincts and whims, until one day you discover that you have no roots or permanence. "In Glass" is probably the most hopeful song on the record, as if as soon as you want to change you can immediately be ushered into a new life. Like you can emerge from the cocoon as soon as you want to."
Pre-order Off White on vinyl and CD here
comments powered by