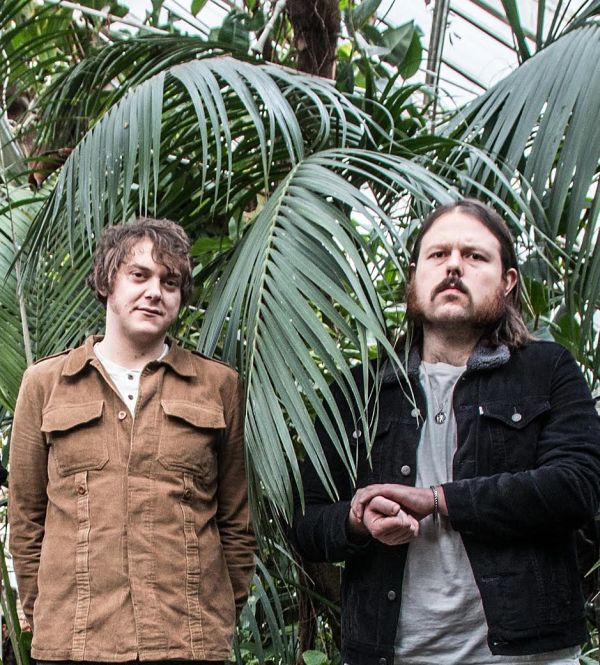 7 February 2018
Dom Abbott & Matt Burr of The Black Delta Movement; Photo Credit: Syd Young
Explosive live sounds from a dynamite band, The Black Delta Movement pack a mighty punch with a heady mix of garage rock and psychedelia.
Formed in 2010 by Matt Burr and Dom Abbott, and with heavy rhythm and a crushing beat, The Black Delta Movement's wraps its sound and texture wash over you, providing a vibrant soundscape taking you right back to early Stooges, MC5, and Sonics.
To witness a Black Delta Movement concert is less a performance and more a spiritual affair, enveloping crowds within their thick gown of volume, depth, and incessant groove. Their music draws eclectically from contemporary artists and those of yesteryear from both sides of the pond, confidently ranging from The Brian Jonestown Massacre, The Black Angels, and The Small Faces. It's abrasive, raucous, and rattles you down to your bones.
In an age when genres such as garage rock can be loosely applied to a vast swath of mediocre musicians, each being about as easily disposable as an empty pack of cigarettes, The Black Delta Movement are here to put the danger, potency, and threat back into the genre. Their tireless work ethic that has existed since their debut performance at Hull's Freedom Festival in 2010 and has seen them strut their stuff up and down the UK and through to Russia and Ireland.
The Black Delta Movement has garnered performance slots with such esteemed musicians as The Jesus and Mary Chain, Little Barrie, Alabama 3, Drenge, Steve Craddock, The Brian Jonestown Massacre, and The Stranglers. The band were due to go on tour as support for Little Barrie until the sad death of Virgil Howe.
The act has recently recorded their first album Preservation with Mike Burnham for a spring release and with major plans for the next twelve months. UK and European tours on the horizon in what promises to be an exciting 2018.
Website
Myspace
Reverbnation
Twitter
YouTube
comments powered by