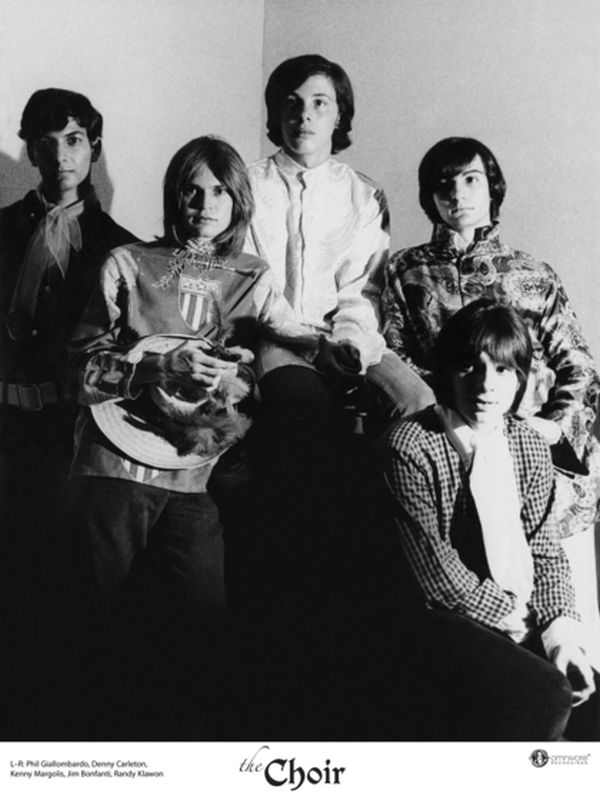 3 January 2018
The Choir; Photo courtesy of Omnivore Records
Renowned Cleveland, Ohio-based power pop band The Choir (with members who would eventually from the Raspberries) is set to release an album featuring unreleased material, rare photos, and liner notes from the act's members. Artifact: The Unreleased Album will come out on February 16th via Omnivore Records.
Cleveland is not only the home to the Rock and Roll Hall of Fame, but the birthplace of many classic musical acts.
The Choir's first release was the acclaimed 1967 single ("It's Cold Outside") on Canadian-American Records (eventually picked up by Roulette). It gained them opening spots for the Who and the Yardbirds, among others, but the group eventually dissipated and morphed into other bands which would include members of The James Gang, and eventually the Raspberries.
Artifact: The Unreleased Album showcases ten tracks, recorded in 1969, making their first appearance anywhere. They resonate with the original Choir vibe, adding in post-British Invasion influences like Procol Harum. Recently unearthed by the late Paul Hamann, the son of Suma Recordings operator Ken Hamann, they have been lovingly restored by Tommy Allen and Ducky Carlisle, whose work has been universally lauded after their efforts for Raspberries' Pop Art Live.
The packaging contains liners from Eric Carmen, Al Kaston, and Choir members Denny Carleton and Phil Giallombardo, plus a family tree, and rare photos from the band's collections. Artifact: The Unreleased Album is a trip to the late '60s church of rock 'n' roll.
From Carmen's liners: "I went to see the Choir when I was 16, and immediately wanted to join their band. They were a great group… This recently discovered recording is sure to rekindle fond memories for the many fans of the Choir, including myself. Give it a spin, and enjoy a special piece of Cleveland rock history."
The Big Takeover is delighted to premiere one of the rare tracks off the album, the sweet and laid-back retro-pop jangler "Ladybug".
Video Trailer for The Choir's Artefact album:
comments powered by