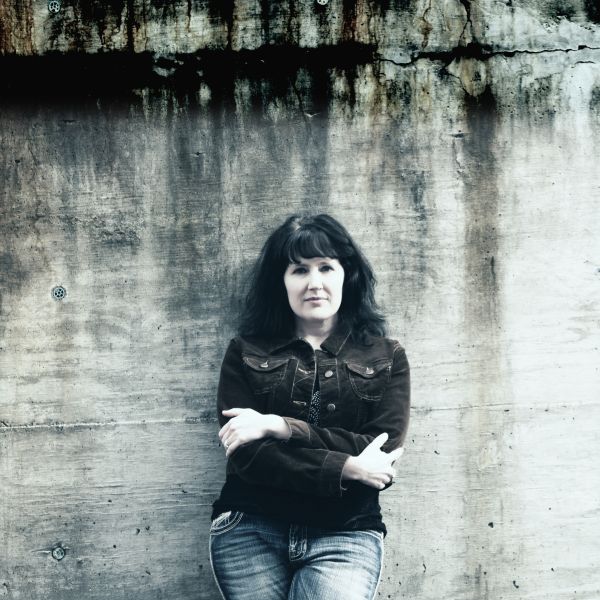 20 February 2017
Lindsay Murray of Gretchen's Wheel; Photo Credit: Amanda Warner
Just beneath the glistening power pop surface of the stunning new release from Gretchen's Wheel lies a universally familiar story told by way of winding baroque melodies that bloom into lush, expansive choruses. Sad Scientist finds singer-songwriter and multi-instrumentalist Lindsay Murray grappling with some of life's most profound questions by putting an unapologetically honest face on isolation, aging, and loss.
In the later half of 2016, Murray began writing and recording the material that would become Sad Scientist from her home studio near Nashville. The album's title was inspired by Murray's unique approach to songwriting and outlook on life. "The act of songwriting and recording music is my 'sad science'… turning sadness or other negative emotions into something better."
For Gretchen's Wheel's third and most ambitious release yet, Murray collaborated with some of the most highly regarded musicians in the power pop genre, including Ken Stringfellow (The Posies, Big Star, R.E.M.), Andy Reed (Reed Recording Co., The Legal Matters, The Verve Pipe), and Fernando Perdomo. The diverse line-up of musicians gives every song on Sad Scientist its own unique, vibrant signature.
Like many of the songs on the album, Murray says the first single, "Left Turn", was inspired by, "being constantly aware of the passing of time and the need to make every moment count. "Left Turn" is specifically about the concern that being timid and uncertain could've resulted in too many 'safe' choices in life… not taking enough chances, and missing opportunities." On this track, Murray recorded vocals and rhythm guitars at her studio, and Fernando Perdomo recorded lead guitar, bass, and drums and mixed the song at his Reseda Ranch Studio in L.A.
Sad Scientist will be released on CD as well as on all major digital and streaming platforms on March 17 via Futureman Records
Official Site
Bandcamp
Facebook
Twitter
Instagram
YouTube
comments powered by