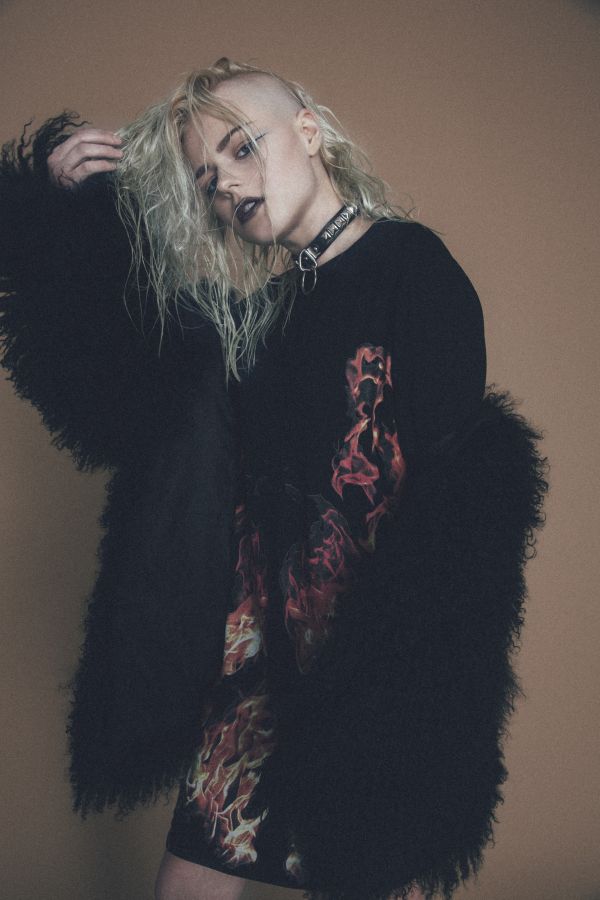 12 January 2017
Rein; Photo Credit: Jasmin Storch
Rein has been called the new Queen of Electro-Punk. An artist who simply does not give a fuck about "fitting into formats", but instead is just doing what feels right and in a loud way – uncensored, raw, and energetic!
This switchblade-carrying sonic slayer has been getting a whole lot of well-deserved attention from blogs, radio, and the media in general during the past year, ever since her debut EP was released, followed by the unleashing of the direct and aggressive single "I Don't Get Anything But Shit From You".
Now Rein is back with her new in-yer-face single, "Missfit", and, man, does it pack a mean and exhilarating punch! Hard-crunching and grimy electronics sharply stomp along to Rein's strongly expressed vocals as she intensely exclaims, "Misfit / People have feared me all my life."
"Missfit" will be released globally tomorrow via Playground Music, the same day that Rein performs live at Eurosonic in Holland. The following week she will be on stage at the prestigious P3 Guld awards in Sweden where she is also up for two nominations as Newcomer of the Year and Dance Act of the Year.
"'Missfit" is produced by the established electro-producer Owl Vision. About the bold track, Rein states, "A lot of people fear the unknown and therefore criticize who´s different from the norm. "Missfit" is about being an outsider and being proud of it."