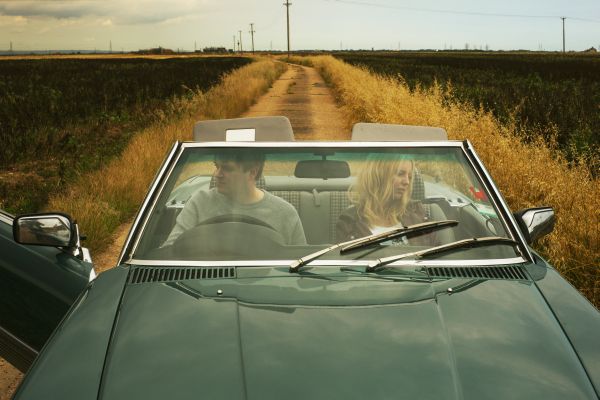 30 November 2016
onDeadWaves; Photo Credit: Cat Mook
Following the release, earlier this year, of onDeadWaves' self-titled debut album on Mute, Polly Scattergood and James Chapman (Maps) have unveiled their version of Yaz's "Only You".
The track, recorded by Yaz and originally released on Mute in 1982, became a Christmas Number 1 the following year, thanks to a version recorded by The Flying Pickets.
onDeadWaves' reinterpretation will be released on Dusk Sessions #2, alongside a brand new recording of the band's own "Winter's Child," out on December 2.
Praise for onDeadWaves' debut album:
"succinct, head-rush potent pop that fits right at home with whatever summer playlist you're in the middle of crafting" – KEXP
"Cinematic, lush and dark" – Lenny
"a mesmerizing mid-point of blues, indie and electronica" – Surviving the Golden Age
"A smoldering blend of Edgar Allen Poe imagery, David Lynch and Chris Isaak's guitar twang." – Q
"Theirs is a misty, spectral sort of guitar ambience, a whispered, wistful duet from Chapman and Scattergood positing them as a new take on the Nancy & Lee – or Isobel Campbell and Mark Lanegan – paradigm." – The Guardian
The seeds of James Chapman and Polly Scattergood's creative partnership were sown in 2011, at Mute's legendary Short Circuit festival at London's Roundhouse. The night saw different collaborations with Mute artists and Polly and James paired up to perform each other's songs.
Though each had primarily worked alone before, there was something natural about the chemistry between them. "The gig was one of the most enjoyable I've done," says Polly, "And as soon as we finished, we said it'd be cool to do something else."
Debut album onDeadWaves is out on CD, digital, and as a limited edition vinyl, which comes with a signed art print.
onDeadWaves has been sharing mixes of tracks and charting a few of their favorite things right now. Follow the mixtapes at SoundCloud
"Only You" is taken from Dusk Versions #2 released Friday, December 2.
Listen to Dusk Versions #1 here
Listen to On Dead Waves debut album here
Official Site
Facebook
Twitter
Instgram
Watch at YouTube
Listen at SoundCloud
Purchase at Official Site
Purchase at iTunes
Purchase at MUTE Online Store