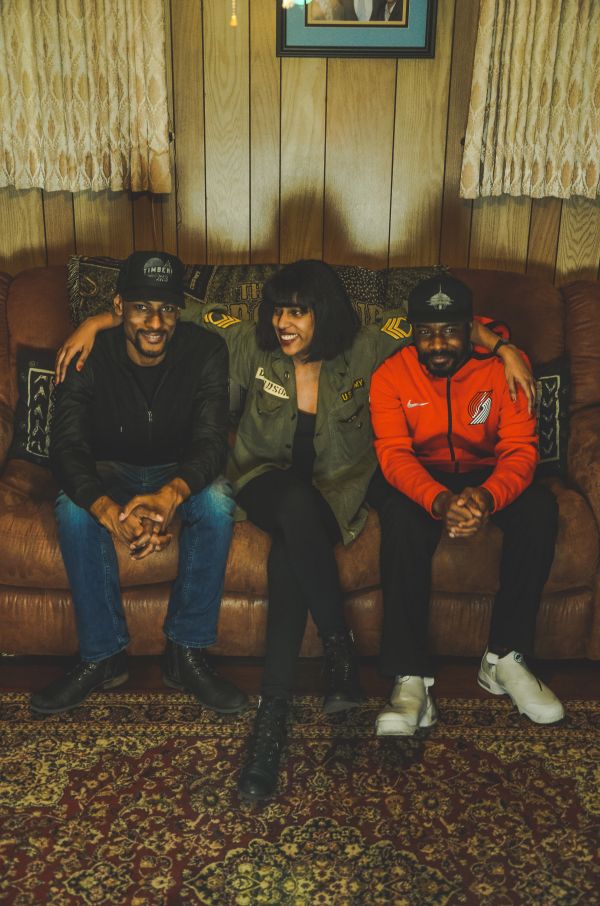 15 June 2018
The Black Tones – Photo Credit: Douglas Fur
Garage rock/punk band The Black Tones were started by twin siblings Eva and Cedric Walker in 2011, both born and raised in Seattle, though their entire family is originally from New Orleans. Thus they have ability to rock righteously and deliver across-the-tracks Americana, which they do with spirited bass player Robby Little.
On the heels of their early riotous summer single "The Key of Black (They Want Us Dead)," the band is getting set to open for Death Cab for Cutie on June 23 for the 90th Anniversary of the Paramount Theater, one day after their new song "Plaid Pants" is released.
The Black Tones recorded both tracks with the legendary Jack Endino, who is also on board as they finish up a recording for an EP set to release this fall. Meanwhile, they're playing the Capitol Hill Block Party, KEXP's Concert at the Mural, West Seattle Summer Fest, and more festivals.
Eva Walker (lead singer, guitarist) gives some details about the meaning of the potent single "Plaid Pants", which The Big Takeover has the pleasure of premiering here: ""This song was written about my maternal grandparents. The first verse about my grandpa, the second verse, my grandma. Both Cedric and I were extremely close to them and they were a major influence on who we are. In addition to that, the song is about old age in general. Our grandparents used to wear plaid pants, but mainly plaid shirts, but "Plaid Pants" is a catchier title then "Plaid Shirts." With that being said, the term plaid pants in the song represent wisdom, experience, not caring what people think, not caring who sees you doing whatever, as well as being at or toward the end of your life."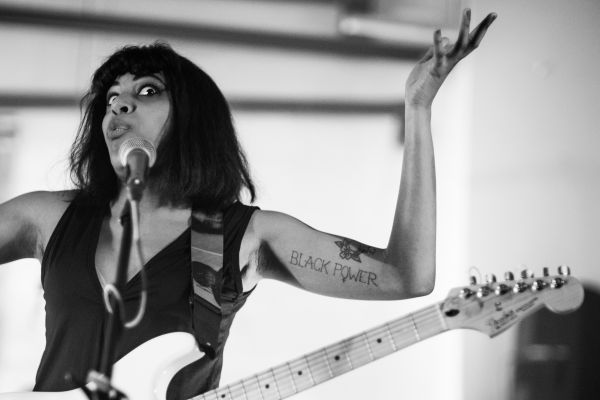 Eva Walker of The Black Tones – Photo Credit: Travis Trautt
"Plaid Pants' on Band Camp
Website
Facebook
Twitter
Instagram
YouTube
comments powered by