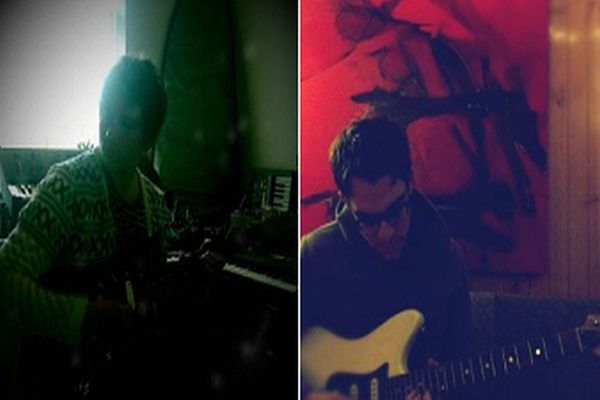 29 March 2017
Jonas Munk; Photo Credit: Sanne Giese, and Jason Kolb; Photo Credit: MellisaKolb, of Billow Observatory
Billow Observatory, the trans-Atlantic duo consisting of Detroit's Jason Kolb (Auburn Lull) and Danish producer Jonas Munk (Manual), are back with a follow-up to the their debut album from 2012.
II: Plains/Patterns departs from the first LP's amorphous ambient haze with a more rigid, albeit subtle, underpinning of rhythm and pulse. The duo's obsession with "place and space" comes clearly into focus with an album that draws deeply from Munk and Kolb's individual proximity to the geographically distant, but oddly similar, sounds of Germany and Michigan, past and present.
Traces of shoegaze, modern minimal electronica, and kosmische appear on every track, but are mutated into something mysterious and new.
"Pulsus", which The Big Takeover premieres here, opens the album with a driving Teutonic stutter and washes of serene guitar loops that are punctuated by bursts of filtered synth patterns; a combination that seamlessly bridges the gaps between disparate genres and periods of time.
For ambient aficionados and those attracted by different sounds, II: Plains/Patterns is a captivating full-length not to be missed. Out March 31 on milky transparent vinyl (limited to 300 copies!), CD and download on Azure Vista Records and distributed by Cargo Records / Forced Exposure (US).
Billow Observatory on Azure Vista Records Bandcamp
SoundCloud
Jonas Munk Facebook
Auburn Lull Facebook
comments powered by