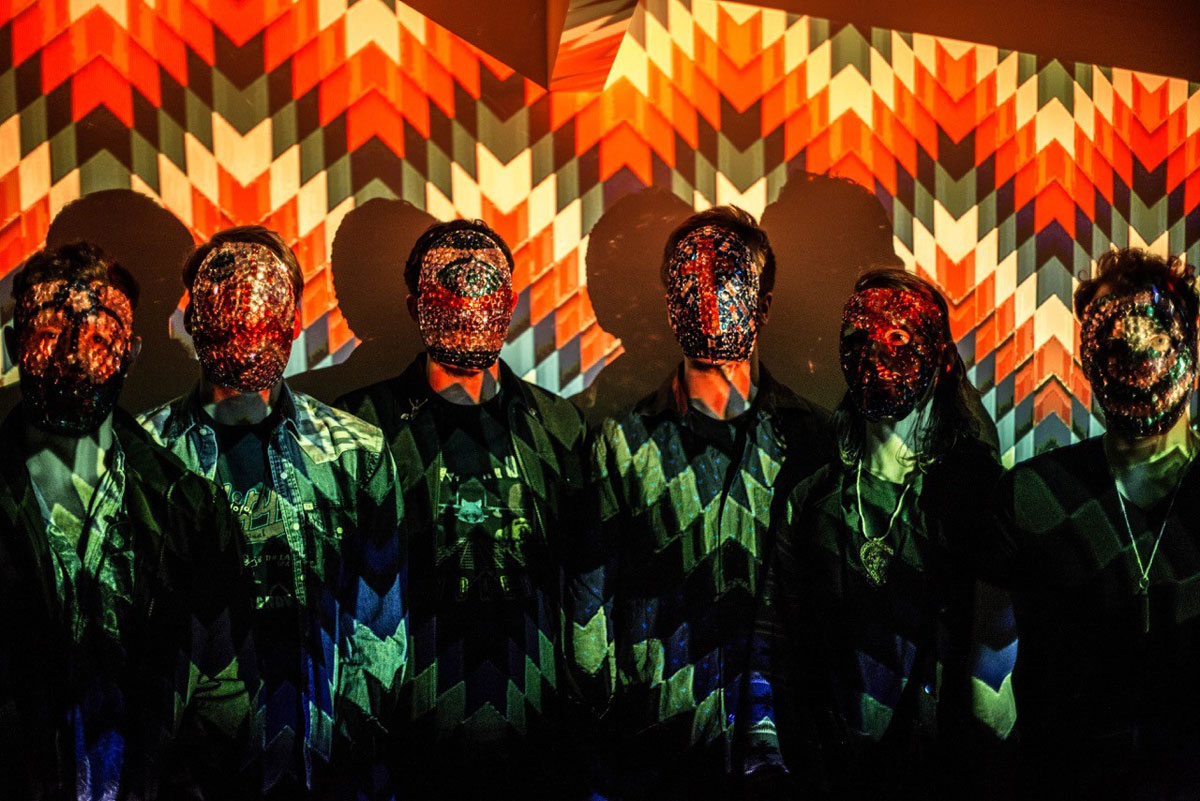 18 August 2016
"The first time I heard that Rat City was another name for Allston, MA was the first time I was arrested there," recalled Matthew Gibbs, singer and guitarist for Brooklyn-based garage-soul group Evolfo. "We were in the back of the cop car and the policeman turned around with this weird smile on his face and said, 'You know what we call Allston down at the precinct?' (dramatic silence) 'RAT. CITY.' I don't know if it actually had to do with the huge population of rats in Allston or if he just thought of us as vermin.
"After that I grew to like the idea of myself as a huge rat, scurrying frantically around Allston," said Gibbs, who formed the seven-person group while all were attending college in Boston. "That's where the song stems from; it's like a love song to Allston, which is where the band met and played our first shows. It's got this sort of twisted comic book hero vibe; like I was imagining a giant Rat Man punching bad cops in sync with the horn stabs in the song."
Following music videos and single releases from 2014 and 2015, Last of the Acid Cowboys will be Evolfo's first extended collection of songs. Much of the EP was recorded under the tracks of the J train in Brooklyn at Black Lodge Recording Studios and overdubs were completed at Diamond Mine in Long Island City. Much credit is due to their young upstart producer, Joe Harrison, who, in addition to engineering, contributed flute, auxiliary guitars, background vocals, and spiritual sauce to the record. More than a little mojo came from recording drums, bass, and keys to Harrison's 8-track tape machine.
"The process of writing and recording the Last of the Acid Cowboys EP was a lot of unlearning for me," said singer Rafferty Swink. "My main focus was trying to reconnect the untainted excitement I had for music as a teenager. I went back to my Mount Rushmore — Shuggie Otis, Bob Dylan, Townes Van Zandt, Madvillainy, The Meters, The Stooges and many more — to break down boxes I had created for my music.
"Every artist I look up to defies categorization and I think that's because they all concern themselves only with making art and not putting labels on it," added Swink. "I know this sounds simple and obvious, but these limitations are hammered into your head as an unknown artist and it's only after you put both middle fingers up that you can make the real shit."
And this, our friends, is the real shit!
Last of the Acid Cowboys comes out September 16.
comments powered by