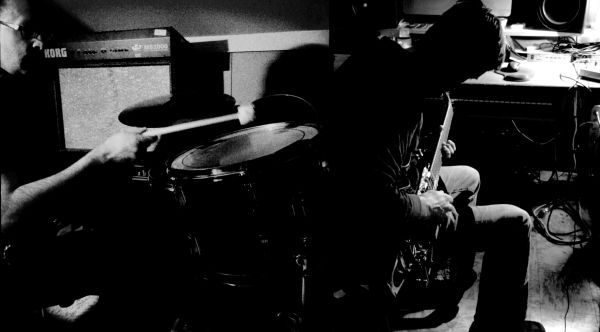 15 August 2017
Auburn Lull; Photo Credit: Jason Kolb
Reclusive Midwesterners Auburn Lull return from dormancy with nine stunning, elegantly sparse tracks that showcase the band at its most focused, melodic, and mysterious.
While distinctly sounding like Auburn Lull, upcoming album Hypha veers into uncharted territory, delivering surprises at every turn. The hallmark cavernous guitars and vast, slow-motion expanses, though still present, are reigned in, restrained, and paired with a new-found sense of minimalism and broader palette of sounds, textures, and shapes.
There's remnants of vintage electronic music, as well as the expansive bliss of Slowdive and the rural psychedelia of the Michigan ambient-scene the band grew out of in the mid-1990s – but the band has slowly, but surely, paved their own path, and Hypha is the most unique-sounding record in their catalog. For a nostalgic shoegaze retro fix, look elsewhere.
While the band have existed for more than 20 years, they've always remained a well kept secret to the wider indie community. However, mention the name Auburn Lull to ambient or shoegaze aficionados and you'll see their eyes widen with profound reverence. Hypha is a brilliant example of why the band's rich textures and precise compositions are adored by so many.
The Big Takeover premieres the elegiac "Silo", the first track off Hypha, a ruminative electronics, synths, and vocals piece that steadily builds up in tempo, textures, and bright intensity.
Hypha arrives September 15th via Azure Vistra Records in CD and LP (transparent yellow vinyl, limited to 300 copies) formats.
https://soundcloud.com/azurevistarecords/auburn-lull-silo
comments powered by