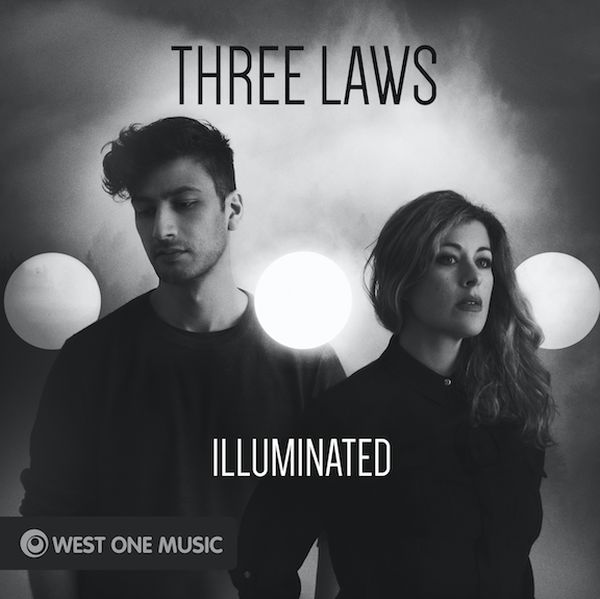 15 May 2017
Three Laws; Photo Credit: Adam Relf
"Siren Song" is the debut single from London duo Three Laws. It's a tale of runaway love, taking the listener on a journey, from romantic memories of wading in shallow waters to the allusion of a tragic end. The song is elevated by ethereal strings and a closing violin solo. The result is a nostalgic, cinematic first single: simple, knowing, and the start of the story for Three Laws.
Adam Relf and Louise Gold are the pair behind the act and they will releasing their debut album, Illuminated, through West One Music Group in the near future. Relf and Gold formed Three Laws in 2013, combining Gold's vocal melodies and songwriting with Relf's composition and production.
Their sound is dark and atmospheric, weaving together cinematic soundscapes, classical piano, indie songwriting and dramatic percussion. Their inspiration comes from nature – its scale, beauty and ruthlessness; cinema – the combination of storytelling, music and visual art; London – the city where they grew up; politics – how it colors their daily lives; and the people they meet.
While writing the album, Relf and Gold surrounded themselves with a band that included a pianist, drummer, and cellist, enabling them to bring the studio album to a live audience. Relf, also an illustrator, creates their artwork.
Relf and Gold go into detail about meaning of "Siren Song", explaining, "The lyrics for "Siren Song" weave together Louise's own mild memories of summer – wading in shallow water at sunset, walking along cliff edges, and being by the sea during a windswept English summer holiday. They're about love. They try to capture the feeling of falling in love – the forever feeling, the freedom-seeking 'us against the world' feeling."
They continue, "The narrative, born out of those memories, however, alludes to tragedy. The Sirens in Greek mythology lure sailors to shipwreck; in the song there is a suggestion the pull of this turbulent, powerful kind of love, though seductive, leads to pain or even death. Louise wrote the lyric as a metaphor, representing something greater than the two people in the story – devotion or depression pulling the protagonists under."
Lastly, they reveal, "When Adam heard the song the narrative had begun to form, for him the woman was the siren, or seductress, wielding the power of love over the man in the story. The Bonnie and Clyde lyric suggests this love or journey is spellbinding and dangerous. They are on the run, partners in crime, and she is leading them over the edge. Adam originally wrote the piano part after seeing a documentary about an oak tree. But the rest of the music and rhythms grew out of the vocal and the narrative. The tension builds as you start to realize it won't end well for the couple. The strings swell when the story reaches its tragic conclusion. As Louise's vocal ends, the violin solo plays out. They drift away and are finally lost in the waves."
iTunes Pre-Order