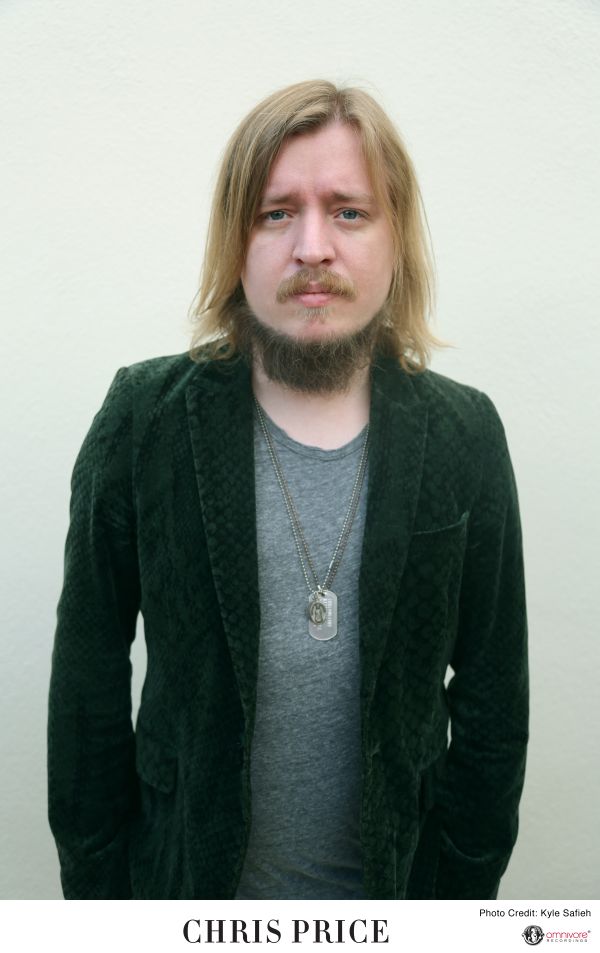 28 April 2017
Chris Price; Photo Credit: Kyle Safieh
Chris Price, the producer for Emitt Rhodes and Linda Perhacs, is readying his second solo album, Stop Talking, for a May 19th release via Omnivore Records.
It's been five years since Price released his debut solo album, titled Homesick, but there are a few reasons it's taken this long for a follow-up — he's been a bit busy as an in-demand producer and musician. But even as he produced critically acclaimed comebacks from Linda Perhacs and Emitt Rhodes, opened for the Who with Tal Wilkenfeld's band, and wrote songs with Roger Joseph Manning Jr. (Jellyfish, Beck), Price continued to write and record his own new music.
Recorded from 2013 to 2016, Stop Talking contains 14 tracks produced, engineered, and arranged by Price, and features a wide variety of sounds and styles. Acoustic tracks ("Once Was True") meet electric tracks like the title cut. Others are peppered with string arrangements ("Man Down"), Mellotron, and tape loops ("Algebra in the Sky"). Chris was joined in the studio by a variety of top veteran musicians, including Kyle Fredrickson, Ben Lecourt, Fernando Perdomo, Joe Seiders, and many others.
According to Price, "I spent the five years since my first album Homesick working on albums for two heroes of mine, Emitt Rhodes and Linda Perhacs. But I never stopped writing and recording material of my own, and both of those incredibly inspiring and fulfilling projects ended up deeply informing my work, pushing me to think harder about my lyrics, become more adventurous in my production and never take the safe route musically."
Price continues, "I'm very proud of this work, which has been brewing for quite some time. But I should really stop talking and let the music speak for itself."