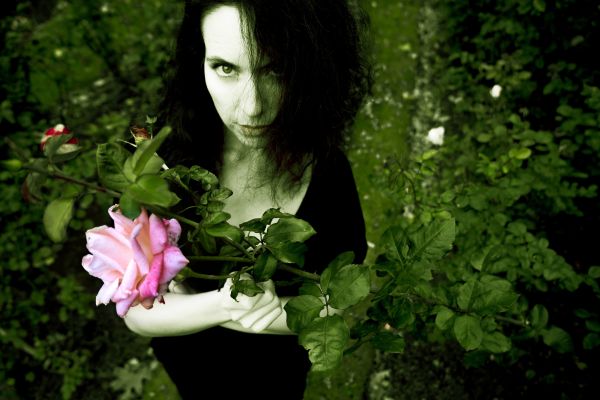 26 October 2017
Elk City; Photo Credit: Ray Ketchem
With a cover of The Motels' '80s classic, "Suddenly Last Summer", Elk City herald in the autumn daze and announce their signing to Bar/None Records. Record producer and session drummer Ray Ketchem, along with vocalist and songwriter Renée LoBue, have been making music together since the early 1990s. Their latest album project will be released on Bar/None in early 2018.
"Suddenly Last Summer", with its giant gated-reverb drums, seemed a suitably light-hearted way to announce the news. This track will be available on November 3rd via all major streaming services and digital retail outlets and has its premiere here at The Big Takeover.
At the heart of Elk City is LoBue's sterling voice and unique vision that adds a bit of magic to the stuff of everyday life. Her sense for airy but immediate melodies propels the band over Ketchem's studio wizardry. Meanwhile the musical conversation is fleshed out by fellow band members guitarist Sean Eden (of Luna fame), keyboardist Carl Baggaley, and bassist Martin Olson. A new guitarist, Chris Robertson has recently been added to the line-up.
Ketchem has produced many albums for Bar/None including a classic series of albums for the Mendoza Line and many others.
Spotify
Elk City at Bar/None
Facebook