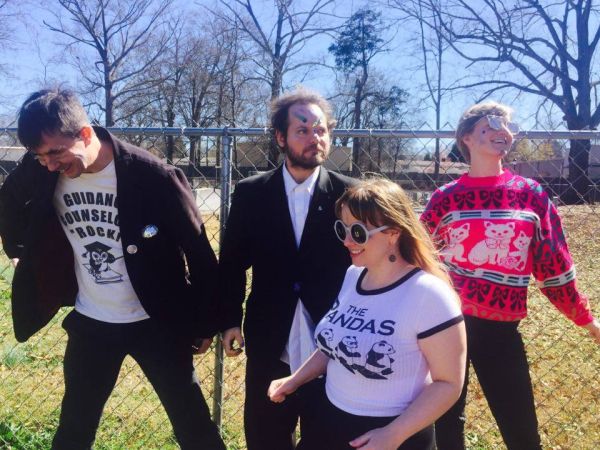 8 June 2017
Tunabunny; Photo Credit: Jennie Cain
A 75-minute double-vinyl masterpiece, PCP Presents Alice In Wonderland Jr, the fifth album from Athens, Georgia's Tunabunny, is the most creatively ambitious album in the band's history. Featuring singles like "Incinerate", "The Rest of Us", and "Nevermind the Cobblestones", the band takes their experimental rock into a place that is both stranger and more accessible than anything they've done before. It's ferocious, passionate, smart. political, desperate, feminist, and alive. Every song is important. Every song goes someplace the others don't. There are no accidents; there is no filler.
Twenty-eight songs structured as a song-by-song response to The Beatles' White Album (there's even an experimental track called "Revolution None"), PCPPAIWJR is packed with originality. On the LP, Tunabunny creates a universe of sound; music for the internet age.
As our access to music expands, its entire history sits at our fingertips just waiting to be heard. Just waiting to inspire, this is the future of music—a glorious eclecticism that results in something original and urgently now. You can hear echoes of T Rex, The Slits, Electrelane, The Chills, The Human League, John Cage, John Cale, GBV, Captain Beefheart, Yoko Ono, Brian Eno, Fine Young Cannibals, Fleetwood Mac, Luc Ferrari, Bananarama, ? and the Mysterians, The Smiths, Syd Barrett, Sun Ra, and on, and on.
You'll want to know about the title; you'll have questions about the title. Turn on your TV, open up your laptop, sift through your phone, pay attention to the surreal dystopian nightmare all around us. PCP Presents Alice In Wonderland Jr is quite simply what it means to be alive in 2017.
The Big Takeover premieres the sonically laid-back, lyrics-packed track "The Rest of Us" off the LP. The tune is a hazy trip through a distorted wonderland of (dis)connection, dreams, and reality in the modern world. Tunabunny reveal that this tune is, "The latest in a series of Tbunny fight songs. Brigette's miniKorg has a setting that sounds like "Just Like Heaven" so we used it. If we had any money it would've been a string section. Morrissey should hurry up and cover this one before he dies."
Pre-Order Link
Tunabunny at HHBTM Records
Facebook
Twitter
Bandcamp
comments powered by