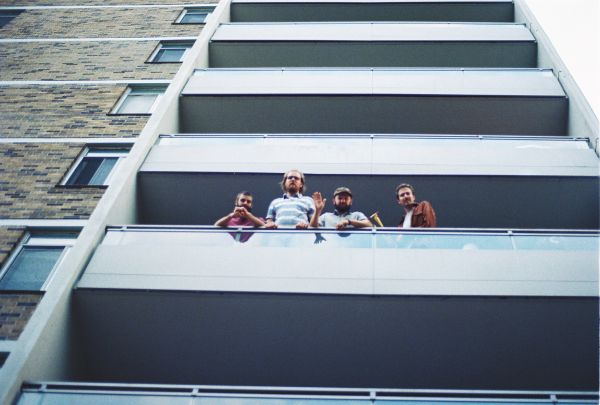 1 November 2017
Father Christmas; Photo Credit: Brittany Lucas
Father Christmas are a four-piece psych-pop band from Toronto, Canada who are gearing up for the release of their second album Naturally, out November 3rd via Chezz Records.
The band explains, "We've been lucky enough to get in on the ground floor of this great label run by boss man Steve Chezz. Steve has a great passion for music and a love for all things Toronto so it seemed like a great platform for us to release this record on."
Father Christmas went through a line-up change between the last album and the upcoming, but give thank to Darren Randall, Jen Murphy, and Gillian Smith for bringing the band's live show to life and their overall passion for making great music.
The act continues, "Since then we've added to the band one-take-wonder Brian Moyer, Kirk Philipps on bass, and Ara Carson on drums who bring their own style and feel to each song."
Naturally was recorded live-off-the-floor at Threshold Studios in Hamilton late last year. Father Christmas says, We fortunately had time to work on vocals and what each song really meant to us before handing things over to Dave Plowman (Brendan Canning, Islands, Programm) to mix. We worked with Dave on the last LP in 2015 and really enjoyed his creative process along with super-producer George the pug."
The single "The Square" deals with the struggle of anxiety and how it can change an individual's day-to-day life in an instant.
Father Christmas' Album Release Party will take place November 10th at The Smiling Buddha in Toronto.
comments powered by