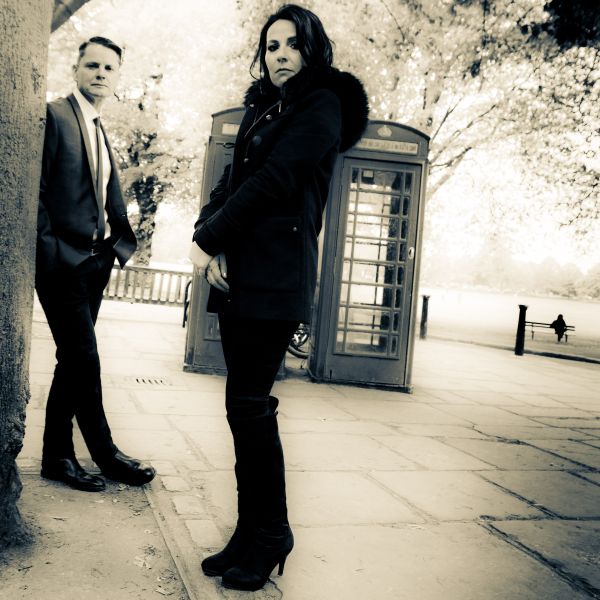 18 July 2018
Swoone – Photo courtesy of Swoone
The darkly sophisticated London duo Swoone is the result of the unique combination of seductive vocals from Siobhan de Maré (Mono, Violet Indiana) and captivating music by Gary Bruce. They're set to release their debut album, Handcuffed Heart, via Saint Marie Records on August 17th..
"The Sun Has Died", which The Big Takeover is delighted to premiere, is first single off the LP. A mesmerizing atmosphere of textured, cavernous guitars, swelling strings, and super cool beats run through the track, topped off with stunning melodies and poignant lyrics delivered by Siobhan's beautiful voice.
Siobhan de Maré reached the Top 20 of the UK charts with her former band Mono, while the track "Life In Mono" was used for the soundtrack of the film Great Expectations featuring Robert De Niro and Gwyneth Paltrow. Siobhan went on to form Violet Indiana with the legendary Robin Guthrie, former guitarist of Cocteau Twins.
Gary is a self-taught composer and producer with no formal musical training or knowledge. His keyboard has the notes written on them pencil and he slowly develops guitar chords from scratch! Instead of using musical theory, Gary painstakingly creates a musical landscape navigated by feelings alone. It is this probing of the heart that produces music that is refreshingly genuine and instantly arresting.
Handcuffed Heart is an album brimming with real emotions, depth, and heartbreaking beauty. Every song is a film in miniature, from a classic thriller genre to David Lynchian surrealness and opaque European cinema.
Handcuffed Heart releases on August 17th via Saint Marie Records. Pre-Order here
comments powered by